FULLY WELDED BALL VALVES
Fully Welded Ball Valves are modern shut-off valves which are very reliable in operation. The circular bore guarantees a flow characteristic which is similar to a pipe. As there is no shut-off device in the flow, ball valves with full bore are piggable without any problems.
Due to the usage of standardised mounting flanges, the optimizing of operating torques and the high compatibility to different actuator designs and makes, our ball valves keep up with the increasing of automated production processes and the requirement of remote-controlled industrial facilities.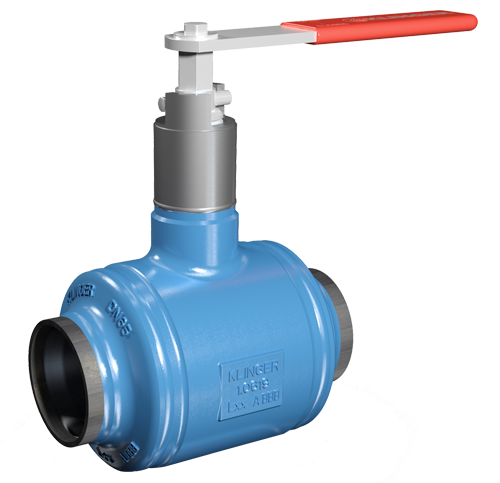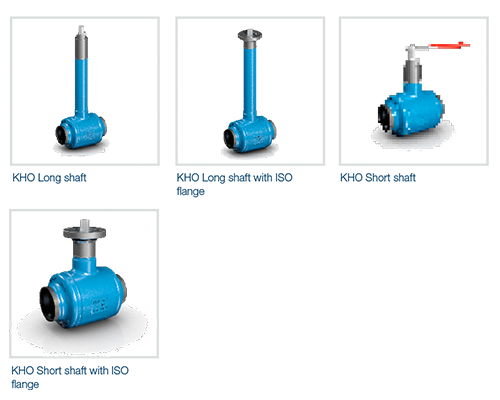 KLINGER Monolith KHO
Monolith KHO ball valve was developed to meet the demand for absolute tightness as well as durability. The ball valve, which was especially designed with district heating applications in mind, is characterized by the high degree of stability of the body, its small installation space requirement, guaranteed tightness, no maintenance and its exceptional operational safety.
Product advantages:
EN 488:2015 certification
Maintenance-free
Supports pressurization on both sides
Long heat-insulating shaft
Trunnion mounted and blowout-proof operating stem
Multi-layer, durable operating stem seal
High degree of resilience against pipework forces
Meets the requirements of the AGFW worksheet FW 401
Elastically pre-stressed sealing elements with stainless steel sinus springs
Trunnion-mounted ball (from DN 150 / 200R150 upwards)
Operating stem and end of stem construction made of stainless steel
Impervious to dirt
Special types:
Pre-insulated design for plastic casing pipe systems
Available in different shaft lengths
Top flange in accordance with EN ISO 5211 for automation
Full solution with insulation extension, venting and bleeding, insulation and alert system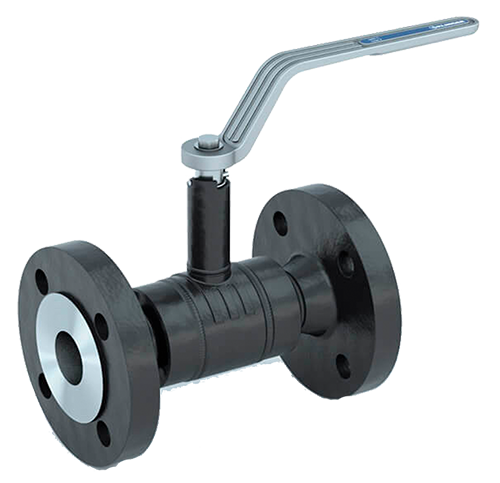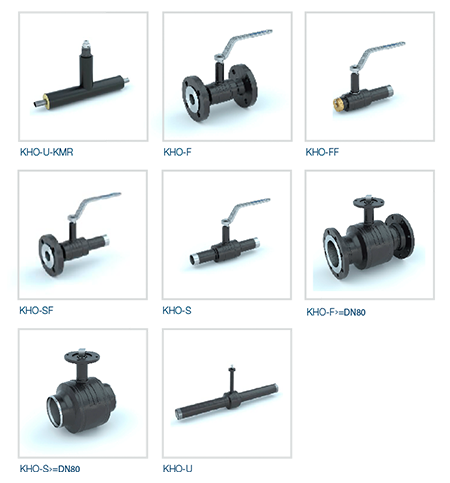 KLINGER Monoball KHO
The Monoball KHO ball valve is fully welded and generally used in the sector district heating, heating- and air conditioning and plant construction. The product is durable, functional, maintenance-free and user-friendly.
Product advantages
Maintenance-free
Multi-layer, durable operating stem seal
Certified according to EN 488:2019 and EHP003 certification
Meets the requirements of the AGFW worksheet FW 401
Floating design
Elastically pre-stressed sealing elements with stainless steel sinus springs
Long heat-insulating shaft
Switch shaft made of stainless steel
High degree of resilience against pipework forces
Supports pressurization on both sides
Special types:
Pre-insulated design for plastic casing pipe systems
Pre-insulated drainage and vent port with stainless steel for the plastic casing pipe systems
Top flange in accordance with EN ISO 5211 for automation
Full solution with venting and bleeding, insulation and leak warning wires