DAF SYSTEMS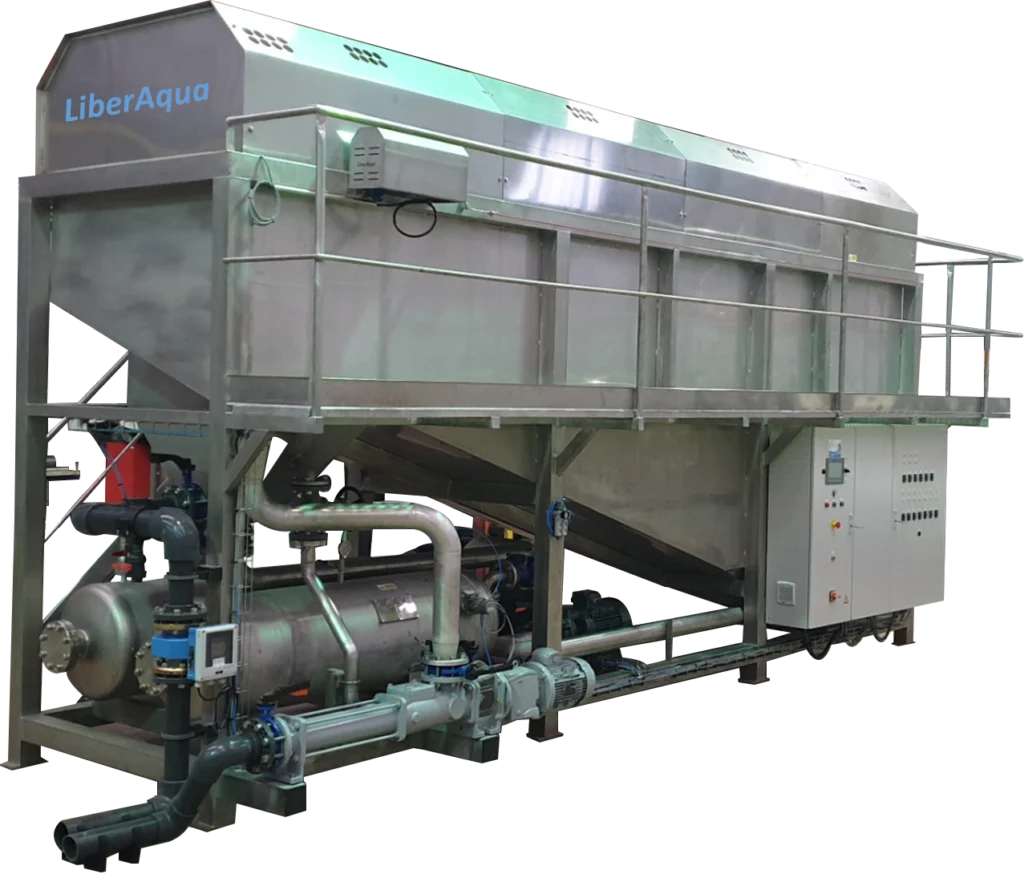 KLINGER designs, manufactures and installs dissolved air flotation (DAF) systems.
Our DAFs are designed to maximise efficiency in solid/liquid separation, minimise energy consumption and provide simple operation for the user.
Our technology means that the DAF operates counter-currently, i.e. discharging the sludge on the same side as the inlet of the waste water or sludge to be thickened, thus minimising the drag of solids with the treated water. It also ensures a greater concentration of air in the area where the sludge is most concentrated, preventing it from decanting.

Our pressurisation system makes use of all the compressed air supplied, reducing consumption by around 50% when compared to flotators fed with a continuous flow of air, and for the same treatment capacity.
We use recirculation/pressurisation pumps with open impellers that allow solids or sludge up to 20 mm in diameter to pass through, avoiding clogging and stoppages, instead of the multistage pumps used by some manufacturers, which are very susceptible to clogging and require frequent specialised technical assistance.
Our pressurisation vessels are certified, inspected by a certified body, with x-rays of the welds and analysis with penetrating liquids.
Our flotators allow access to both sides of the upper part of the machine via a stainless steel access ladder and gangway with handrail. The chains and scrapers are protected against accidental access by stainless steel protection plates and the upper level of the machine has a safety cordon around the entire accessible perimeter.
The switchboard allows remote access to the HMI for operation and supervision and to the PLC and HMI for remote assistance. On request, it can also send warning/information SMS.
The flotator's electrical panel is equipped to control some peripheral equipment, such as the feed pump at a pre-set flow rate, the reagent pumps (e.g. coagulant, flocculant), the flotation sludge lifting pump, if necessary, etc. On request, it can also be equipped with a turbidity probe that allows the treated water to be diverted if it is not of the desired quality.
The most common applications are as follows:
Physical-chemical treatment of effluents (e.g. reduction of organic load in biological treatment);
Advanced solid-liquid separation (e.g. overcoming bulking scenarios or mass overload in secondary decanters);
Thickening of biological sludge for sending to conventional anaerobic digestion.