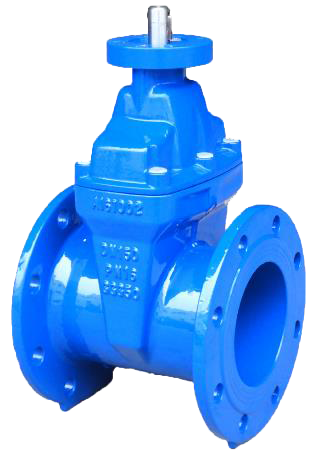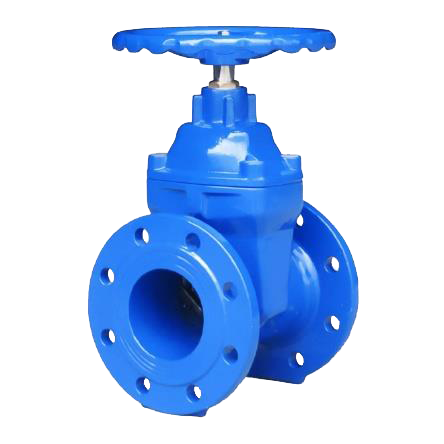 RESILIENT SEAT GATE VALVE
The Resilient Seat Gate Valve is available in versions with and without actuator. Application: water transmission, water distribution network, fire protection, desalination, water treatment, irrigation, domestic connections, dams and hydroelectric power, industrial water, waste water and treatment applications.
GENERAL FEATURES
Range DN-40 to DN-1200
100% tightness in both directions
100% tested in accordance with EN 12266-1
Straight, full flow, optimum flow with minimum pressure drop
Packing change under pressure
Flanged body cap screws
Low torque values
Epoxy paint 250 microns
Resistance to 2,500 cycles
STANDARD
Design: DIN 3352
Manufacture in accordance with: EN 1074-2. /GB/T12232-1989
Face-to-face spacing: EN 558-1 14/15 Series (F4/F5)
Flange mounting: PN10 / 16 EN 1092-2, ISO 7005-2
Pressure test: EN 12266-1 Grade A. GB/T13927-1992
Body: 24 bar
Seat: 17.6 bar
EU / EU Directive 2014/68: Excluded products, article 1, § 2b up to DN-300. Risk Category I MoD. A from DN-350 to DN-600
WORKING CONDITIONS
Pressure ratings: 1.0Mpa/ 1.6Mpa
Working temperature: -10ºC + 80ºC
Maximum allowable speed 4 m/s according to EN1074-2
Suitable media: water and neutral liquids
SPECIAL FEATURES
4 seal rings on the shaft (a total of 6 seal rings on the cover).
The top 3 sealing rings can be replaced in the line under pressure when the valve is fully open.
The liner sealing face achieves better sealing and lower sealing torque.
Lower closing torque.
Thrust washer: brass material for more reliable strength and longer life.