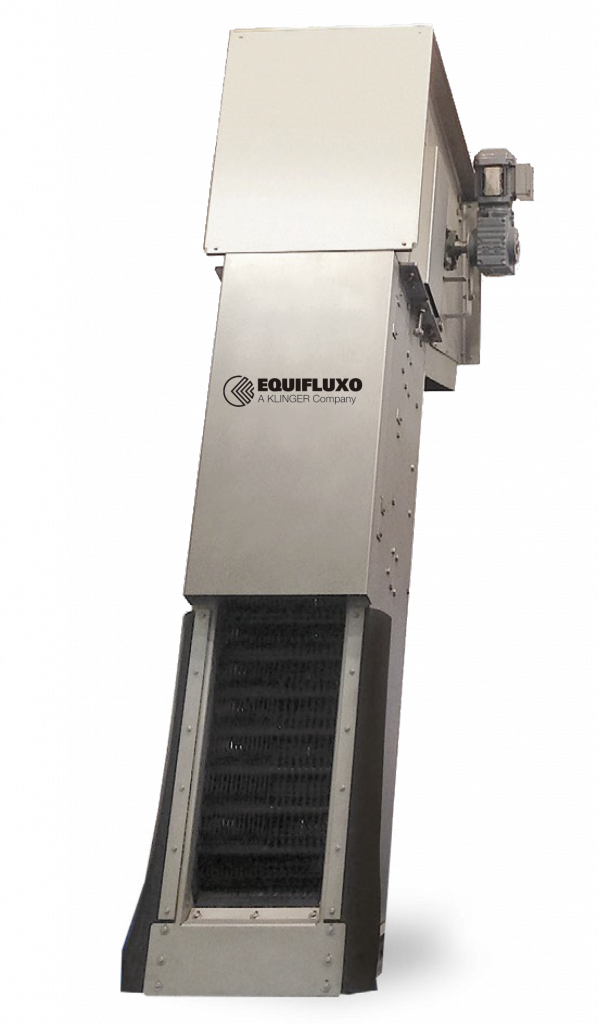 FILTER TEETH BAND SCREEN
The Filter Teeth Band Screen is specially designed for fine screening. The filtration level is defined by the type and amount of solids expected.
The working principle consists of a resin mesh equipped with special shaped claws that allow it to capture small suspended solids (larger than the spacing), transporting them to the unloading area, placed on top of the machine. In the discharge area, the inversion of the filter band, and thanks to the self-cleaning profile of the claws, promotes the drop of solids into the respective discharge hopper.
APPLICATIONS
Wastewater treatment plants
Tanneries
Industrial laundries
Slaughterhouses
Food industry
ADVANTAGES
High abrasion resistance
Low friction coefficient
Excellent dimensional stability (low water absorption)
High mechanical strength
Chemical resistance