SURFACE AERATORS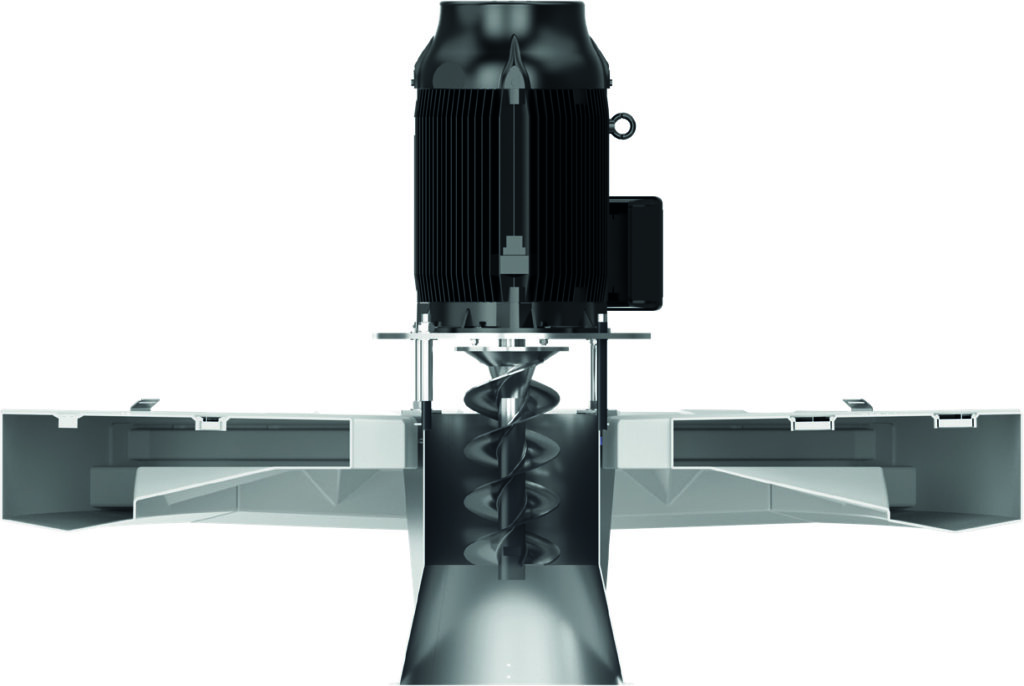 High Speed Surface Aerator
Aeration and mixing of shallow and medium depth tanks, lagoons & ponds
Components:
CORROSION RESISTANT
The motors are to IE3 standards with enclosures and additional protection plus sealing especially modified to Europelec standards
THE AERATOR UNIT
Consisting of a propeller
Stainless steel fins
Motor support in stainless steel
Deflector or Spinning device only (depending on the aerator model)
The float is made up of pre-molded, ultra-resistant, recyclable HDPE construction, mounted on a stainless-steel structure (304L or 316L). The float is highly resistant to shock loading and is mechanical and chemically resistant ensures perfect buoyancy and stability of the aerator.
Stainless steel draft tubes available
Options
304L or 316L
Side suction for shallow lagoon and extension pipe for deep tanks
4 or 6 pole motor (1500 or 1000 rpm)
Lifting Options: can offer polyester slings which are certified lightweight, easy to handle and offer high chemical resistance
Mooring rope or guide bar securing system in case of significant liquid level variations
Lifting Brackets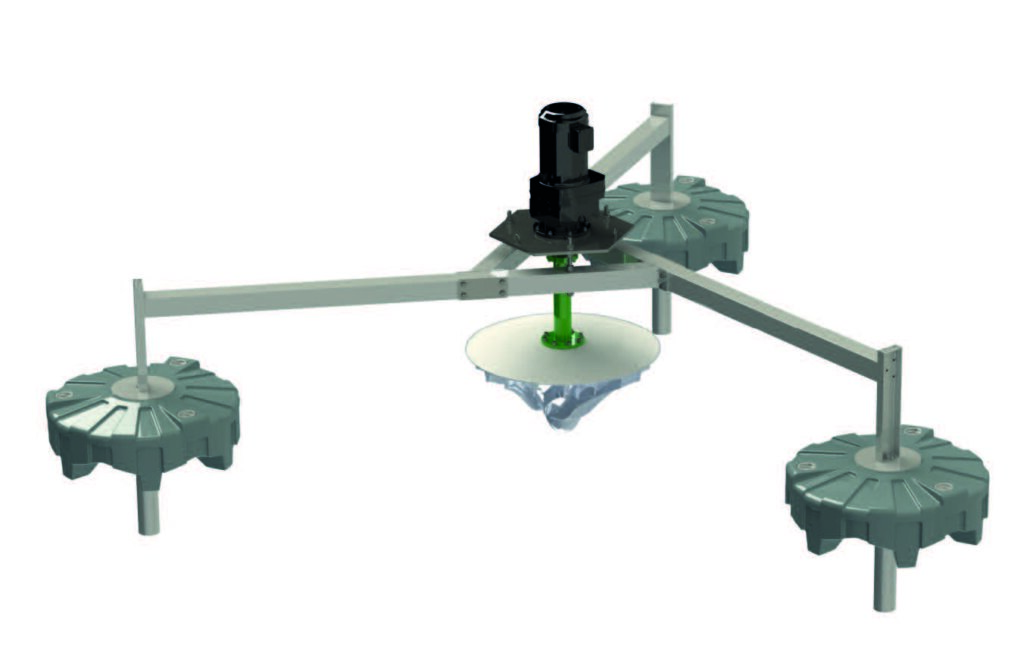 Low Speed Surface Aerator
Fixed or mobile aerator with one of the highest real yields on the market
Main characteristics
Slow speed aerators used for aeration and mixing of urban and industrial wastewater in various processes
Provided in either fixed bridge or floating designs
Provided in either fixed bridge or floating designs
The TLF Turbine Aerator is one of the most efficient aeration products in the marketplace
Produces High Mixing and Homogenous Solutions in large lagoons and ASP tanks.
Advantages:
Significant power range from 1.5kw to 200 kw (higher power on request)
Maximum oxygenation efficiency and effective mixing
Various material of construction for all types of applications
Flexibility and customisation to meet the customer's requirements
Reduced noise attenuation to meet local environmental requirments
Low maintenance floating rotors
Can be used in deep tanks and large lagoons
One of the highest real returns in the market
Components:
IP55 geared motor with IE3 highly efficient rating
Coupling sleeve and based materials coated with high grade Epoxy paint
Float can me supplied in various materials including HDPE
Rotor made of glass fibre reinforced polyester. The GRP has a low
density which allows installation without having to empty the tank and the design also reduces the axial loads on the gearbox.
Options:
Can also be provided with a cover to avoid aerosols distribution into the atmosphere
Gear motor and cowling
Flexible Designs to allow for aerators to be fitted to existing civil structures or steel bridges
Units can be lifted readily and as one piece allowing simple installation.
Draft Tubes for deep basins
Anchoring & Cables for the Floating version
Possibility of mounting the low-speed aerator on a floating pontoon with or without an access platform