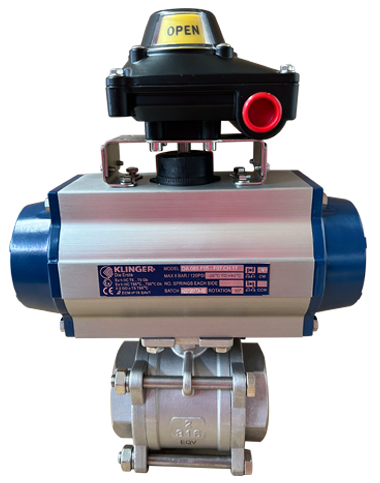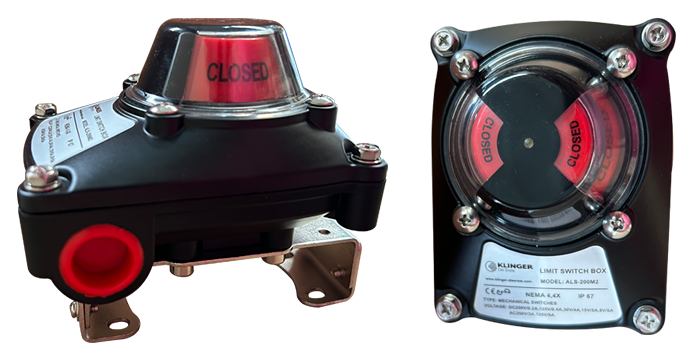 LIMIT SWITCH BOX
A limit switch box provides a visual and electrical remote position feedback on automated valves.
It allows various built-in switches and can be used under high temperature, low temperature and other harsh environments.
It is also used as an important valve interlock protection and remote alarm indication in an automatic control system.
A limit switch box is used to output the open or closed position of the valve as a switch signal.
The signal is received by the programmer or sampled by the computer.
After confirming, the next step is executed.
FEATURES
Polyester powder coated aluminum die-casting housing and hard anodized body of solenoid valve.
Higher level weather proof (IP67) and / or explosion proof (Exd IIBT6 or Exd IICT6) both for solenoid valve and limit switch box.
Dual cable entries: 2xG1/2 (Standard), 2-M20x1.5 or 2×1/2NPT (Option).
Multipoint terminal strip: Standard 8 points and enough strips for connection.
Multiview visual position indicator, secure waterproof, multi-angles visual valve positions involving top and side view.
Quick-set Cam, spring loaded splined cam.
Captive cover bolts.
Easy mounting, NAMUR standard stainless steel shaft and bracket.
WEATHER PROOF
TEMPERATURE RANGE
-20°C to 85°C (-4°F to 185°F)