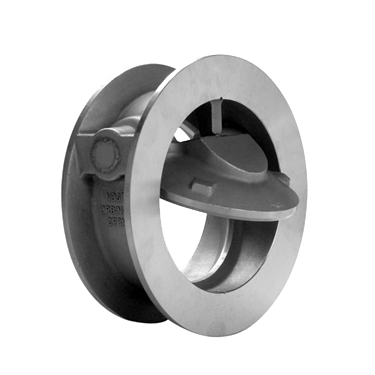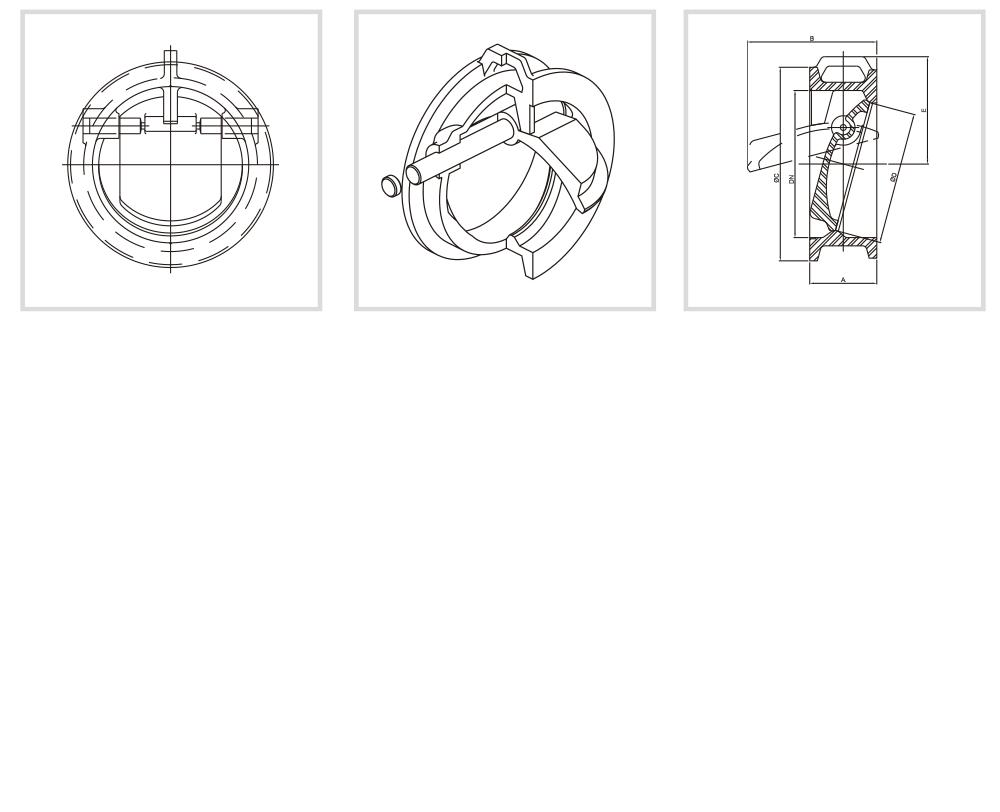 TILTING DISC CHECK VALVE
RM Model
Metal-to-metal seat wafer style tilting disc check valve
The RM model check valve is a reliable metal seated non-return valve with oblique seating angle widely used in industries such as:
» Pulp and paper
» Wastewater treatement plants
» Food and Beverage
» etc.
FEATURES
Suitable for all the standard flanges
Short Face to Face
Excellent tightness according to API 598
Low pressure drop and opening pressure
Quick closing reaction (oblique seating) which reduces water hammer
As an option auxiliary spring increases the closing reaction
Sizes: DN 40 to DN 900 (larger DN on request)
Working Pressure: DN 40 to DN 300: 40 kg/cm² ; DN 350 to DN 600: 25 kg/cm²; DN 700 to DN 900: 10 kg/cm²
Standard flanged connection: EN1092 PN10/16/25/40 ; ANSI B16.5 (class 150) ; Other flange connections are available on request.; Face to face dimensions are according to EN 558-1 (Serie 16)
Directives: PED 2014/68/EU Directive Categorie I Module A Fluid Group 2(b). Under request are also available Categorie II/III.