DUAL PLATE WAFER CHECK VALVE
The dual plate wafer check valve is one of the most compact check valves.
This valve design is the result of attempts to provide an alternative solution to the problems associated with swing check valves.
Compared to a conventional swing check valve, it is much stronger, lighter and smaller in size.
The two plates of the dual plate check valve are hinged vertically in the center, eliminating the effect of gravity in horizontal installations.
When fluid enters the valve, pressure opens the flaps, stretching the spring.
When the valve closes, the flow cushions the plates and seat, so the risk of slamming is negligible.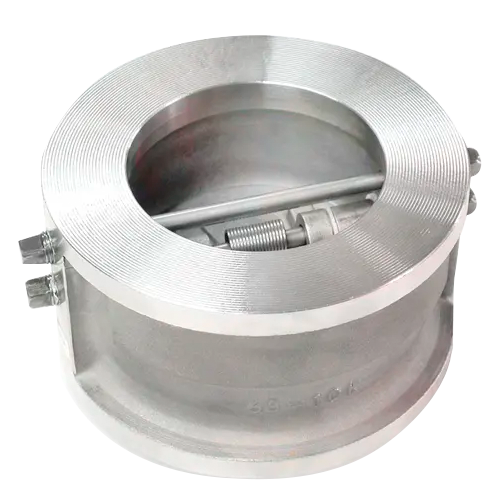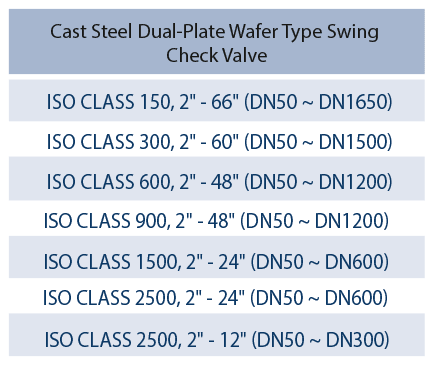 Dual Plate Wafer Check Valve KRD-DPC
Features
Cast steel body construction providing liberal strength to meet most conditions
A choice of metal-to-metal or soft sealing
Full range of pressure class and sizes
Variety of body and disc materials
Savings in price and installation cost compared to coventional check valves
Temperature
Metal seat: -29°C to 450°C
Standards
Basic design to API 594
Face-to-Face acc. to API 594
Flange Dimensions acc. to ASME B16.5
Inspection & test according to API 598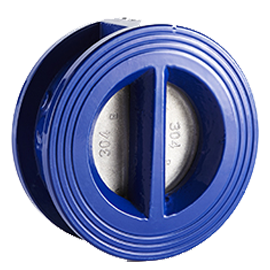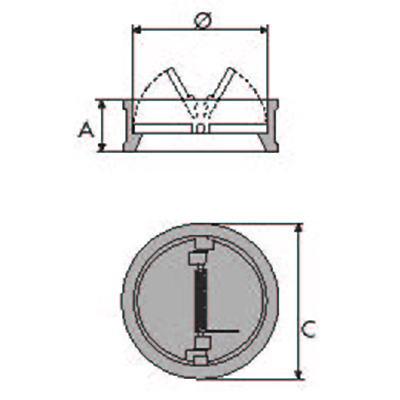 Dual Plate Wafer Check Valve IDP
Flange connection PN 10/16
Features
Application: liquids and gases
Compact
Easy installation
Horizontal – or vertical mounting
Material: Cast iron GG25
Pressure class: PN 16
Disc: Stainless steel AISI 304
Spring: Stainless steel
O-rings: EPDM
Options: House and disc in other materials; Dimensions up to DN600; Other connections and pressure stages
Temperature