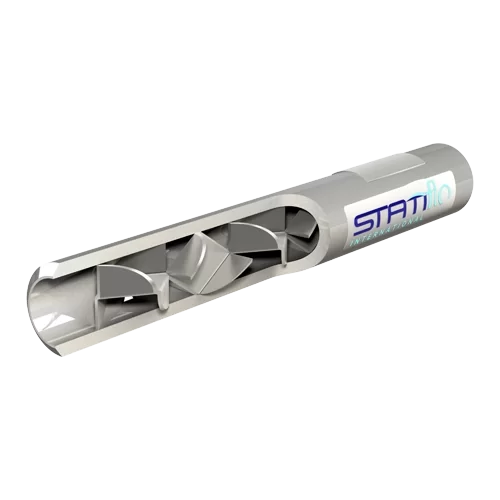 HIGH VISCOSITY STATIC MIXER
Precision machined mixers with high surface finish and edge sealed elements for high temperatures and pressures, polymer processing, thermal homogenisation and melt extrusion. Available in carbon steel, stainless steels and exotic alloys if required.
MARKET-LEADING MIXING ELEMENT DESIGNS
Supplied with fixed STL elements, with adjustable element geometry to meet your specific maximum headloss or maximum overall length requirements.
AVAILABLE FOR ALL PIPE SIZES
Diameters from as small as DN15 (1/2") up to DN150 (6")
SUPERIOR MICTURE QUALITIES ACHIEVABLE
Superior mixture qualities achievable Designed to achieve a Coefficient of Variation (CoV) of 0.05 or less by the discharge of the mixing elements for miscible systems – meaning you can take a representative sample at the downstream end of the mixer.
ACCESSORIES TO COMPLEMENT
Available with optional injection/sample connections and heating/cooling jackets.
MATERIALS TO SUIT YOUR REQUIREMENTS
Stainless steel, carbon steel, Alloy C276, Dulplex/Super Duplex, Inconel or any other commercially available material