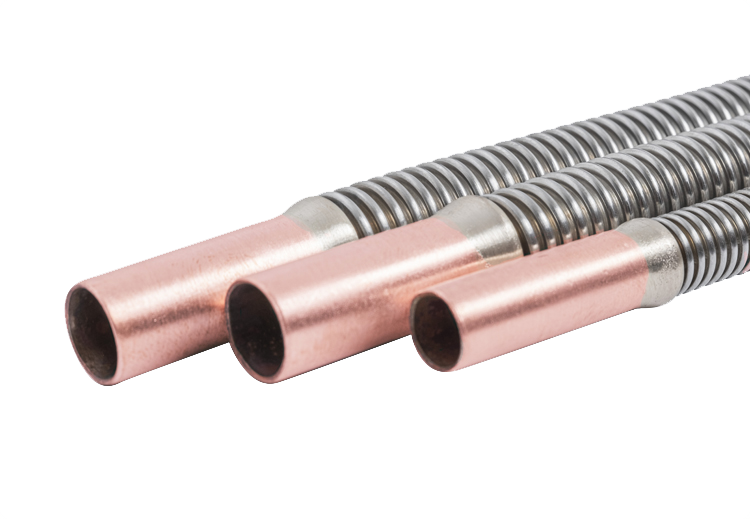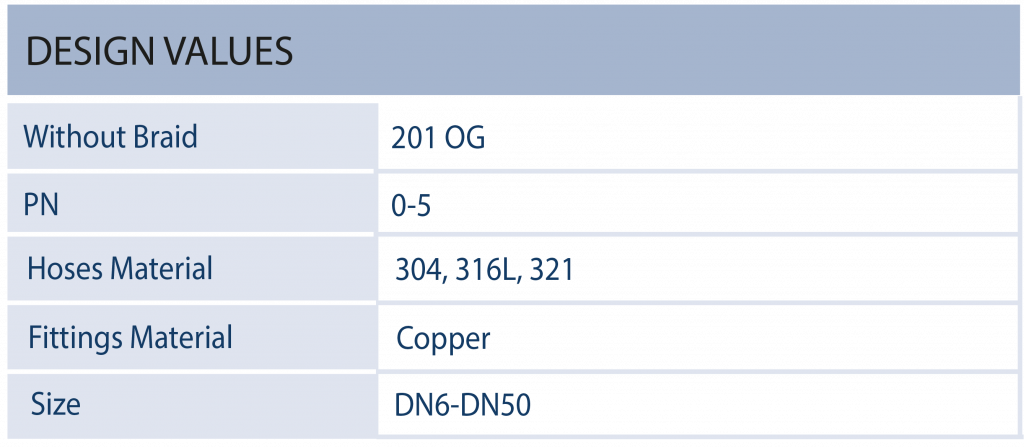 COPPER FITTINGS FLEXIBLE
Copper Fittings Flexible Metal Hoses have a profile similar to standard hose profile.
They can easily be connected to a copper pipe with silver welding.
This type of hoses is used in water pipelines and plumbing.
Silver welding is used for attaching the hose to copper end connections.
ADVANTAGES
Quick connection
Easy installation
Easily replaced
Can be restrained
Lower over all length with respect to weld end expansion joints
APPLICATIONS
Hot and cold water pipelines
Heat pump system
Boiler system
Plumbing