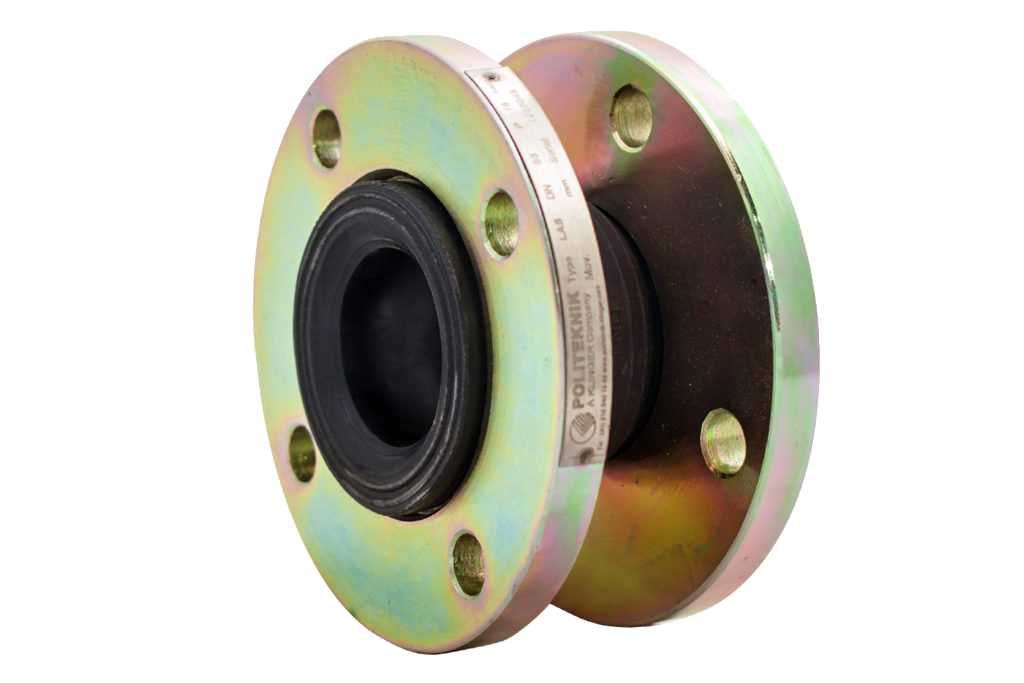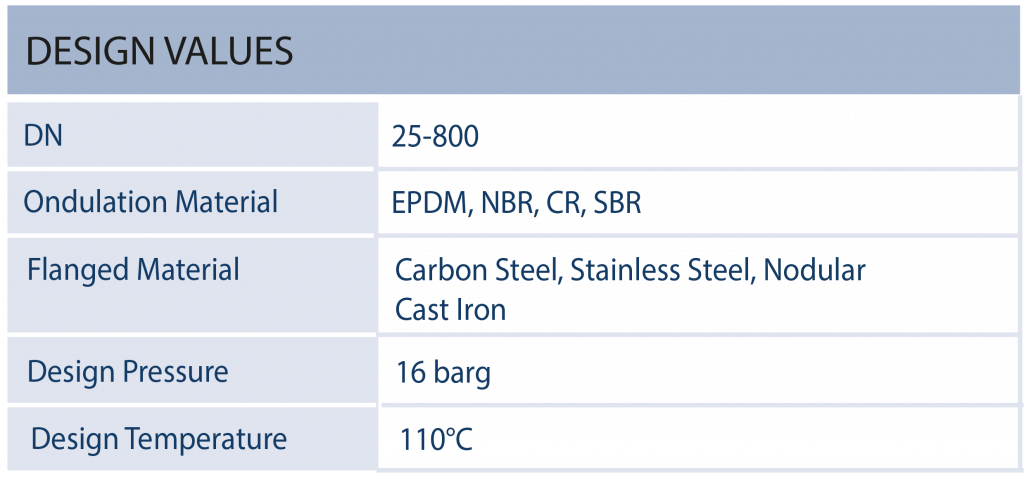 RUBBER EXPANSION JOINTS
One of the flexible products in KLINGER Portugal's portfolio is rubber expansion joints. With their body manufactured from EPDM, NBR, CR, SBR they provide excellent flexibility in short lengths. Flanges manufactured from various grades of carbon and stainless steel and cast iron in accordance with various industry standards.
Up to 110ºC working temperatures and 16 bars working pressure. Rubber expansion joints are used in a variety of applications especially to absorb vibrations.
Rubber expansion joints are relatively low cost, low weight and can be supplied relatively fast since they are standard products. No gasket is required during the installation since rubber body acts as a gasket. Due to its inherent material properties rubber expansion joints are good at absorbing shock movements and all three types of movements (axial, lateral, angular) can be absorbed.
Rubber body is typically reinforced with nylon-cord keeping its flexibility.
KLINGER Portugal also provides tie-rods with rubber expansion joints upon request. These rods limit the excessive movements and restrain the pressure thrust.
EPDM: Good for applications such as alkaline waste water and some chemical compounds except hydrocarbons. It is also resistant to ozone and corrosion. It has good heat resistance and electrical insulation properties.
NBR: Generally it has good resistance to hydrocarbons and oils. NBR bellows have good abrasion resistance compared to other rubber bellows. Typical application areas include oils, solvents, water and greases.
CR: It is known for good oil and grease resistance. CR has more resistance to ozone, weather and aging than natural rubber. It can be used at temperatures as low as -40ºC.
SBR: It has good resistance for abrasive applications with good impact strength and resilience. It is known to be a polymer with good mechanical strength.
APPLICATIONS OF RUBBER EXPANSION JOINTS:
Pumps (suction and discharge)
Rotating equipment and machinery
HVAC industry
Sewage lines
Pulp and paper industry
Desalination plants
Marine industry
Chiller units