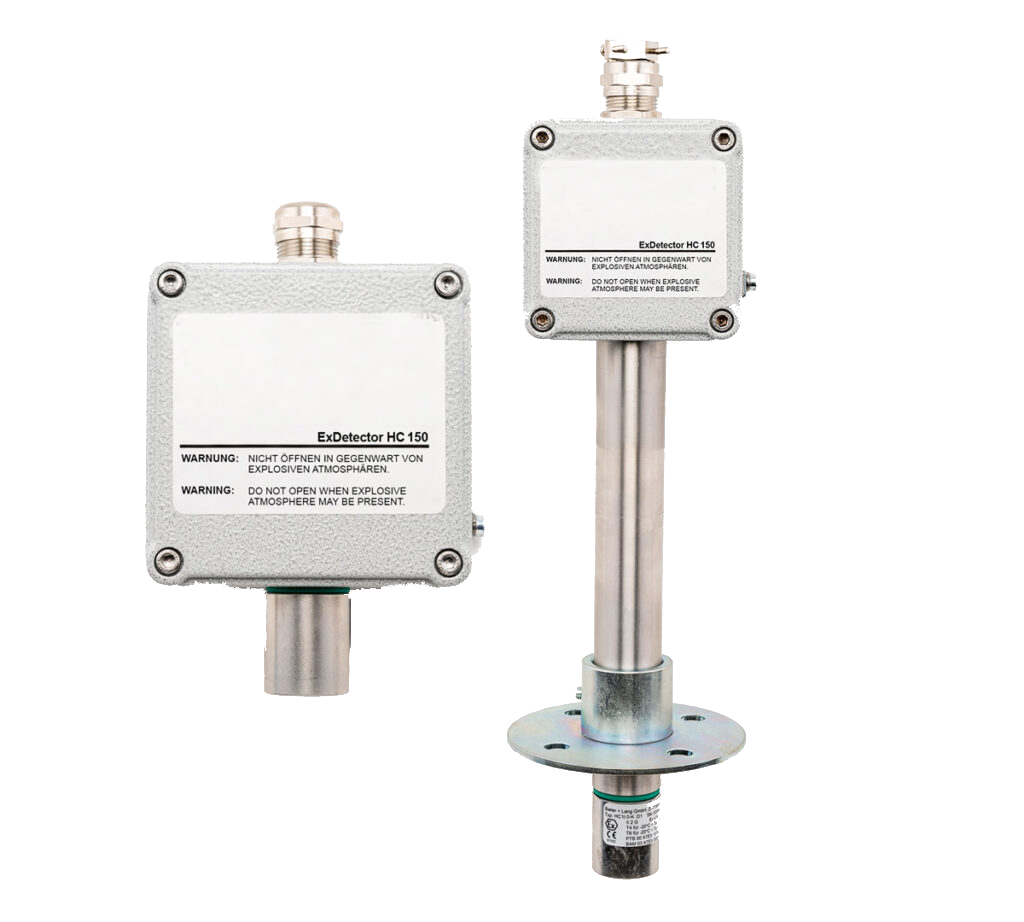 EXPLOSIVE AND FLAMMABLE GASES
Can be used to detect explosive gases and vapors in the measuring range from 0 to 100 % LEL. The measuring principle is based on catalytic combustion (heat tinting).
This measuring principle can be used to monitor a large number of gases, e.g. hydrogen and hydrocarbons.