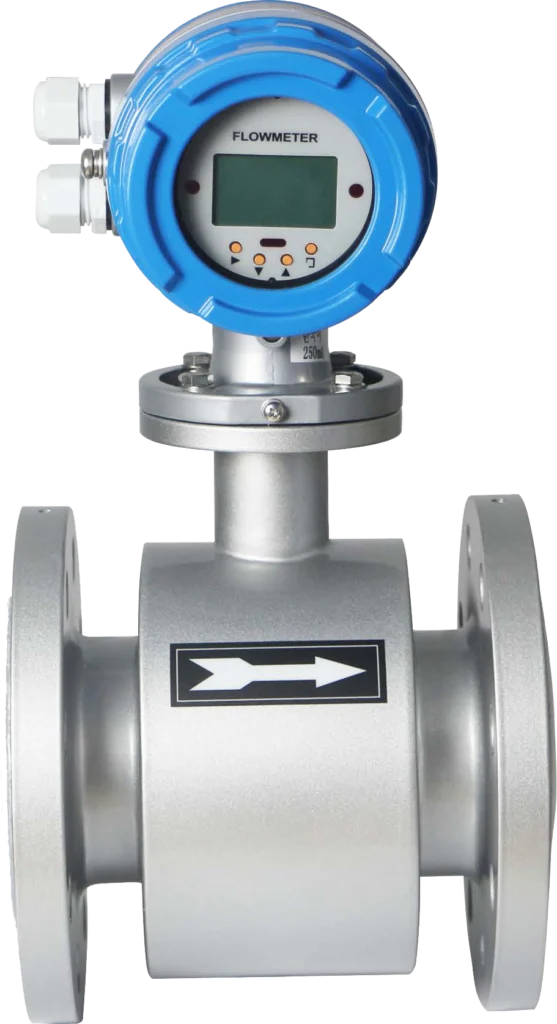 ELECTROMAGNETIC FLOWMETER
Klinger LDG is an Electromagnetic Flowmeter for measuring flow on liquids with electrical conductivity.
The measurement principle is based on Faradays law on magnetic induction, it says, that an electrical voltage will be induced, when a conductor passes a magnetic field. In the magnetic inductive flow meter is the liquid the electrical conductor, and the induced voltage directly proportional to the velocity of the liquid.
The program is primarily for application in water, wastewater, the refrigeration and energy sector, but can also used within a large number of industrial tasks.
The sensor part is fully welded, and very stable at the same time as it is
insensitive to interference. The construction is supplemented with a
transmitter housing in IP67, a design that make the meter suitable for use in harsh environments.
With Klinger LDG meter we offer you:
High measurement accuracy in a large measuring range
A maintenance-free measurement without moving parts
A measurement that is independent of temperature, density,viscosity, concentration and conductivity.
The meter is available in both separate and compact versions – both versions are delivered with calibration certificate, by default.