Discover lined valves: high resistance to corrosion, abrasion, erosion or other damage.
Coated valves are very important equipment in applications with highly corrosive fluids that cannot come into contact with the material of construction of the valve bodies. The coating gives these valves protection against corrosion, abrasion, erosion or other damage caused by the fluids passing through them. In addition to protection against corrosion and physical damage, coated valves can also have additional benefits such as reduced friction, improved flow efficiency, a high degree of sealing and longer valve life.
The coating applied to valves can be made of different materials, such as thermoplastic polymers (like PTFE), thermosetting polymers, rubber, noble metals (like titanium), glass or ceramics. These coatings provide a layer of protection to the valve, thus making it more resistant to aggressive chemicals, high temperatures, high pressures and other harsh environments.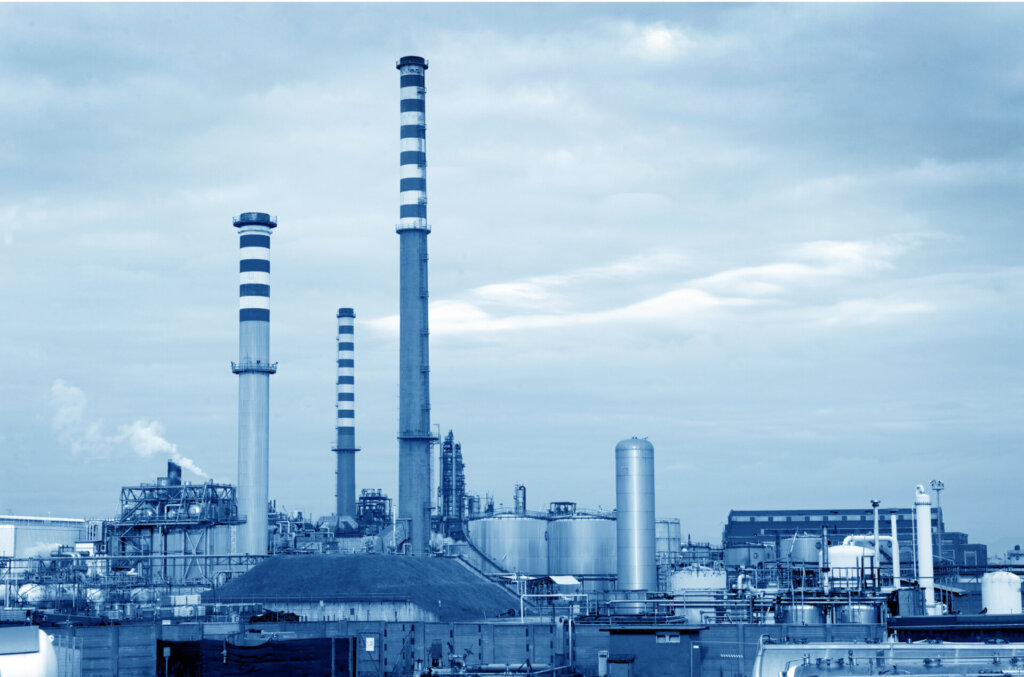 Coated valves are widely used in industries where chemical resistance and durability are preferred factors, such as chemical, petrochemical, food, pulp and paper, pharmaceutical, and mining industries. These industries utilise these highly reliable and durable valves to ensure safety and efficiency in their processes.
There are different types of lined valves available and the choice of type depends on the specific needs of each application. Some of the types of lined valves are:
LINED BALL VALVE KHD-LB | LBTB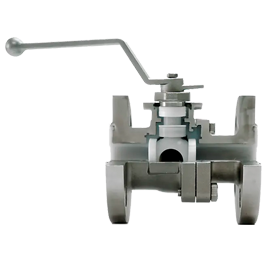 The Lined Ball Valve KHD-LB | LBTB with PFA lining is suitable for high corrosive media in chemical industry such as sulfuric acid, hydrochloric acid, caustics, pharmaceutical applications, and semicondoctor applications with ultra-pure water.
Due to its design nature, lined ball valves can also be used in vacuum applications.
With these features, lined ball valves exhibit replacement to special-alloy valves in high corrosive applications.
In general, soft seats are made of thermoplastic materials such as PTFE.
They are ideal for applications where chemical compatibility is important and where the tightest possible seal is essential.
However, soft seats are not recommended for dirty or abrasive process fluids.
Soft seats can break under these conditions, causing leaks in the valve.
LINED BALL VALVE KHY-LB | LBTB | LB3W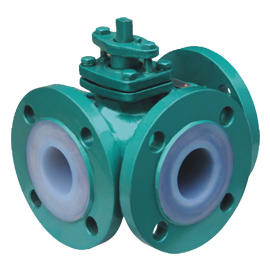 KLINGER Lined Ball Valve KHY series with lockable handle for chemically demanding applications such as chlorine dioxides and acids used in e.g. pulp bleeching processes. Ball Valves are with FEP lining and seats, fullbore, 2 or 3 piece design, with flanges.

LINED BUTTERFLY VALVE KKY-L81 | 81HP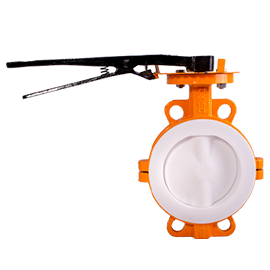 KLINGER Lined Butterfly Valve KKY for chemically
demanding applications such as chlorine dioxides and
acids used in e.g. pulp bleeching processes. Butterfly
valves can be used as control or shut-off valve. Fitted with
handle or with manual gear. Valves are with PTFE lining
and to be installed between flanges.
LINED PLUG VALVE KPY-LPV | LPV3W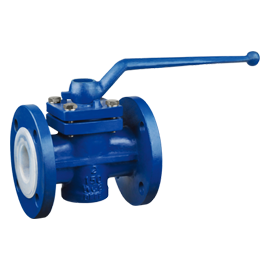 The Lined Plug Valve KPY-LPV | LPV3W features a robust construction with body materials made from ASTM CF8M, CF8, and WCB. Its size range covers DN 15 to 250 and NPS 1/2″ to 10″, making it suitable for various industrial applications. The pressure rating of this product can reach PN10 and PN16 for flanged end connections, while CL150 and CL300 options are also available. The end connection is flanged, ensuring a secure and reliable attachment to other components. In addition, the lining material used for this product is PFA, FEP, and PO, which provides excellent chemical resistance and durability, making it ideal for use in harsh environments.
LINED CHECK VALVE KRY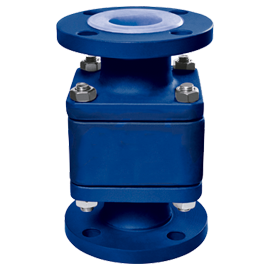 KLINGER Lined Check Valve KRY for chemically demanding applications as chlorine dioxides and acids used in e.g. pulp bleeching processes. Check valves are with FEP lining and seats, with flanges.
A TYPE LINED DIAPHRAGM VALVE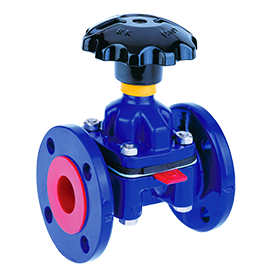 A Type Lined Diaphragm Valve is versatile and extensively used in industrial applications. Can handle up to 15% solids (depending on process conditions). Perfect valve for on/off or control applications on corrosive processes.
To find out more about our Lined Valves, please visit our Lined Valves page and download our catalogue, or talk to our Sales Manager: