Get to know about the stages that involved the conclusion process of the SIMDOURO public tender, in which we were responsible for the supply and assembly of Conveyor Screws, Vertical and Sub-Vertical Bar Screens and Screw Screen Compactor for WWTP's and pumping stations.
From the application to the public tender to the completion of all the works, there were about seven months of hard work involving various sectors of our company. The choice of suitable and commited partners and qualified professionals were essential factors for the success of the installations and meeting the established deadlines.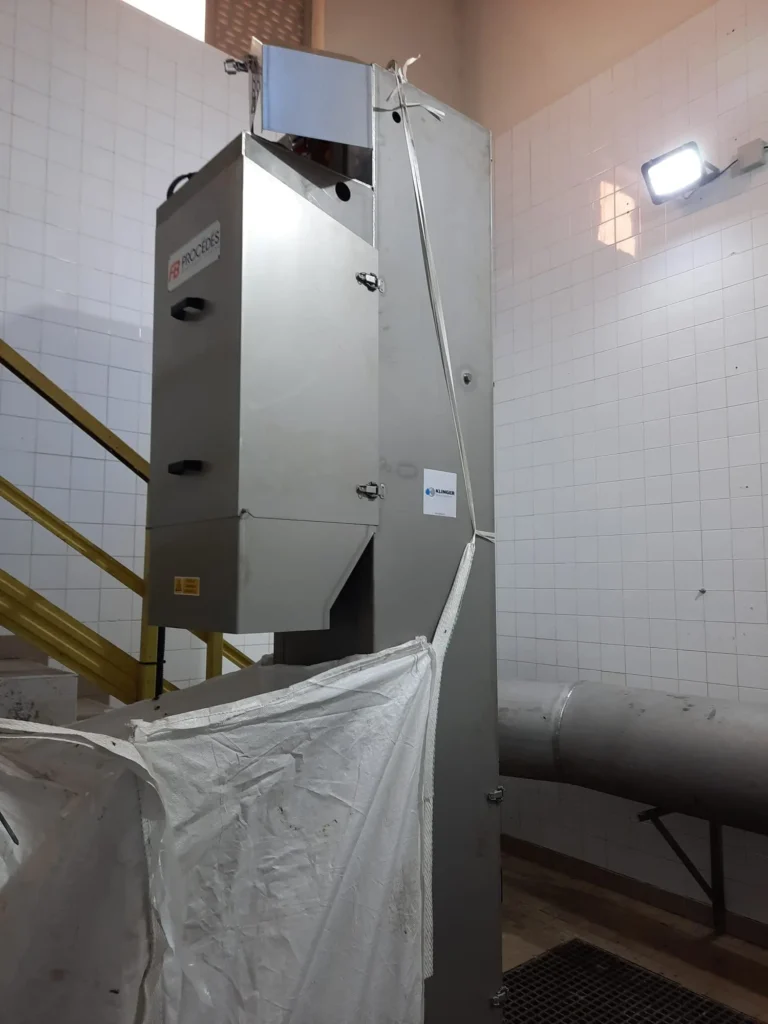 OUR EXPERTISE IN WATER TREATMENT
Since 2017, with the acquisition of the company Equifluxo, we have expanded our operations in water treatment. Portuguese reference in the sector, KLINGER Portugal offers solutions in potable water, wastewater and irrigation processes. Our range of products includes automatic bar screens, screening, compact equipment, scraper, compressors and blowers, pumps, among others. In addition, we also offer installation, start-up and maintenance services.
THE WORKS IN THE NORTHERN REGION OF PORTUGAL:
The international public tender launched in May 2022 aimed at the supply and assembly of conveyor screws, vertical and sub-vertical bar screen and screw screen compactor for wastewater treatment plants (WWTP) and pumping stations belonging to SIMDOURO. The turnkey contract involved:
Supply and mechanical installation of the equipment
Supply and electrical installation of the equipment and respective switchboards
Civil works
LOCATIONS:
The contract work includes the supply and assembly of electromechanical equipment in several infrastructures, belonging to SIMDOURO. The infrastructures in question are marked on the map below:
WATER TREATMENT EQUIPMENT:
The main works planned for the areas indicated were the supply and installation of electromechanical equipment, namely:
Conveyor screw: We design our conveyor screws to "PULL" or "PUSH" depending on the general layout of the installation adapting also length and inclination to the needs.
Sub-vertical bar screen: The automatic inclined bar screen is used for the coarse screening of waste water or for the protection of fine filtration equipment.
Vertical bar screen: Ideal solution for installation in wastewater lifting stations. Solids are collected by a clawed spoon by pulling a polyester belt.
Screw screen compactor: The inclined screw screen compactor is the economic and simple solution for separating solids present in wastewater from municipal and industrial plants of various types.