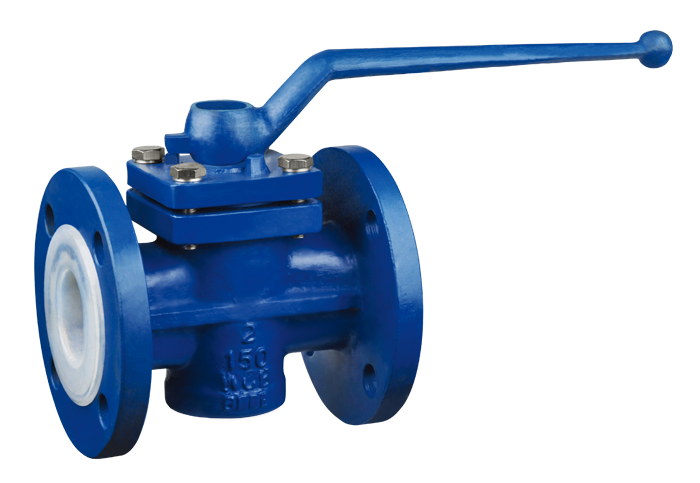 LINED PLUG VALVE KPY-LPV | LPV3W
The Lined Plug Valve KPY-LPV | LPV3W features a robust construction with body materials made from ASTM CF8M, CF8, and WCB. Its size range covers DN 15 to 250 and NPS 1/2″ to 10″, making it suitable for various industrial applications. The pressure rating of this product can reach PN10 and PN16 for flanged end connections, while CL150 and CL300 options are also available. The end connection is flanged, ensuring a secure and reliable attachment to other components. In addition, the lining material used for this product is PFA, FEP, and PO, which provides excellent chemical resistance and durability, making it ideal for use in harsh environments.
Applicable medium
Strong corrosive medium i.e. hydrochloric acid, Nitric acid, Hydrofluoric acid, Liquid chlorine, Sulfuric Acid and Aqua regia etc.