ELASTOMERE GASKETS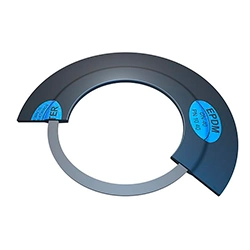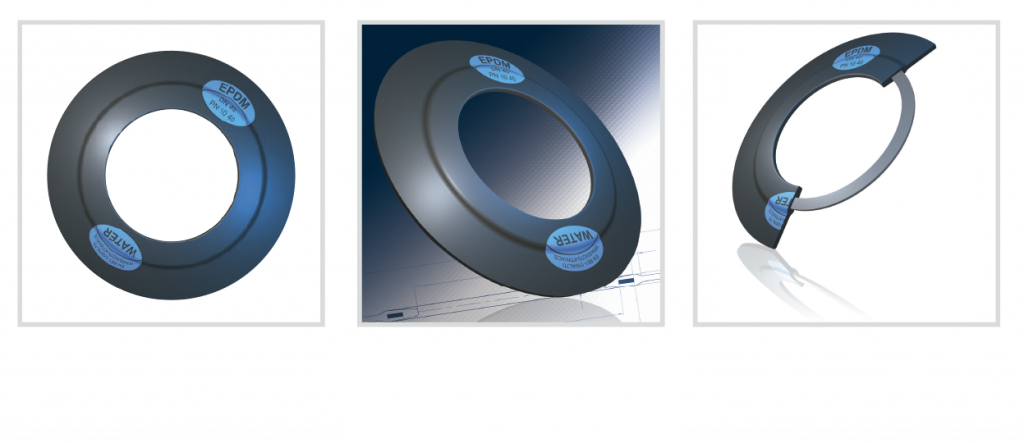 KLINGER KGS GASKET
KLINGER KGS Gasket is on the new generation open astonishing application fields which were not able to be reached with conventional gaskets made of rubber. KLINGER KGS is the synonym for safe sealing of gases and liquids even under difficult installation conditions.
Features:
Absence of blockages even in the case of fibrous materials
Low and simple maintenance
Completely closed transport section and odor-free
Reduced speed of rotation and absence of intermediate supports
Possibility of carrying different types of solids
Advantages:
High load-bearing capacity of the bond between steel ring and rubber
Safe sealing possible even at the lowest surface pressures
Very high static loads such as pipe and bolt forces can be absorbed
Highly efficient material usage leads to lower weight (easier handling and lower transport costs)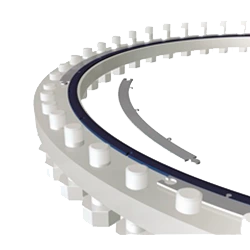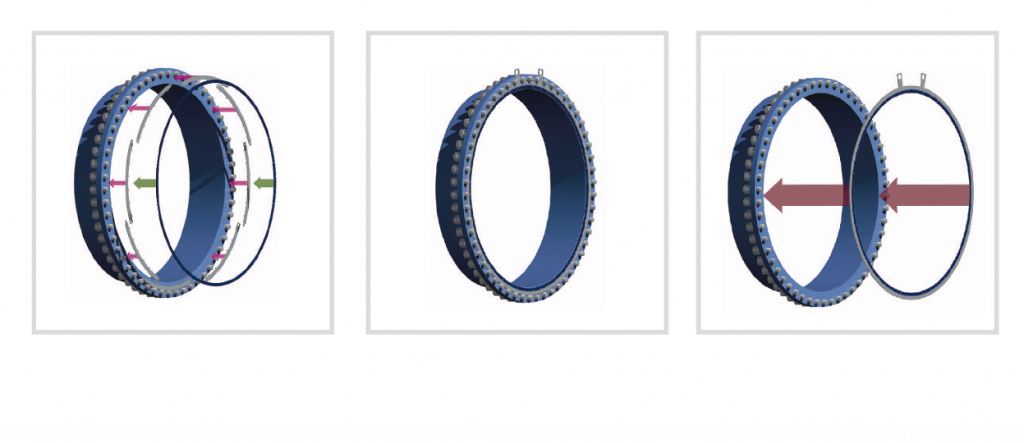 KLINGER KNS GASKET
KLINGER KNS Gasket is designed for use in pipelines and nonstandard equipment they make installation easier and cheaper. Gaskets larger than DN 2000 in diameter are complicated to produce and generate high packing and transportation costs, which could be much higher than the cost of the gasket itself.
Features:
DN 2000 and bigger (Smaller than DN 2000 on request)
Can be delivered according all standards as DIN, EN,ASME/ANSI, JIS, factory standards as well as special dimensions
EPDM: EN 681-1,ACS, DVGW,W270, Elastomerleitlinie, WRAS
NBR: EN 682, DVGW
Advantages:
Can be separated into segments and therefore packed and transported in euro-pallets
The installation is quite simple
Material variety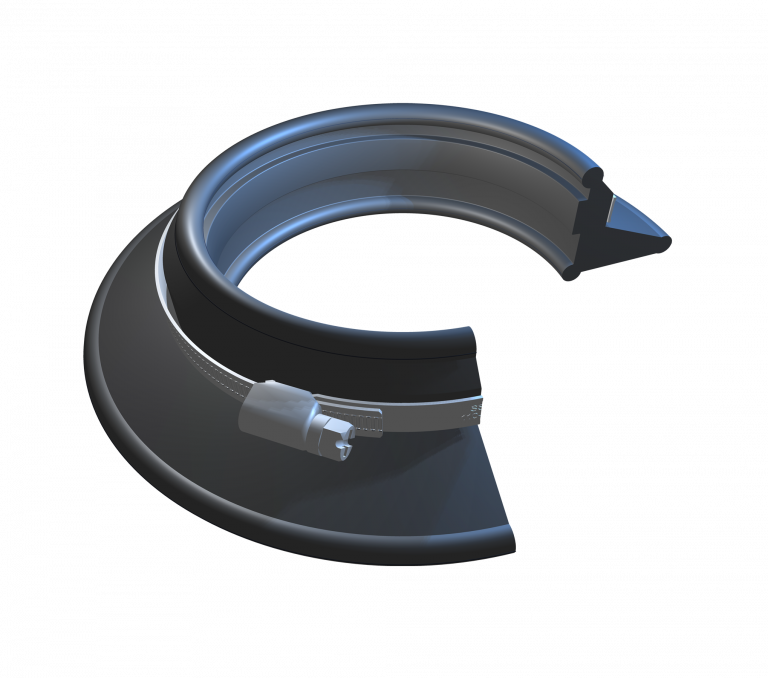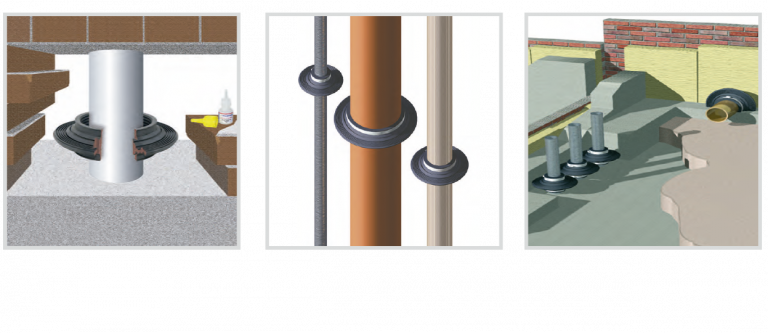 KLINGER WALL COLLAR GASKET
KLINGER WALL COLLAR Gasket is for use wherever pipes are routed through masonry, walls and floor tiles. In case of infiltrating water, groundwater or elevated groundwater tables in the locality of watercourses, rivers etc. the KLINGER wall seal ring positioned at the center of the masonry protects the building against ingressing moisture. In swimming pools and enclosed floor basins, the KLINGER wall seal ring provides protection against the escape of water and shields the soil against liquids.
The KLINGER wall seal ring can be used on steel, plastic, stoneware, concrete, cast iron and coated pipes.
Features:
The KLINGER Wall Collar is pressure-tight up to 8 bar and approved by the TÜV
The KLINGER Wall Collar is manufactured from EPDM as standard. Other materials, such as NBR with particular approvals for installation in difficult environments, are possible.
DN20 to DN2000
The KLINGER Wall Collar is supplied with clamps as standard. Mounting takes place without special tools
Advantages:
On its inner diameter V-ribs that are complex in shape and which fit closely and tightly even on uneven pipe surfacess
The multitude of V-ribs ensures a good sealing function of the masonry collar
The design and material selection (EPDM) ensure long-term dimensional stability and safety when fixing it in the wall.
The elasticity of the KLINGER Wall Collar allows for installation of pipes made of plastic, clay pipes, concrete, cast iron, steel and coated pipes