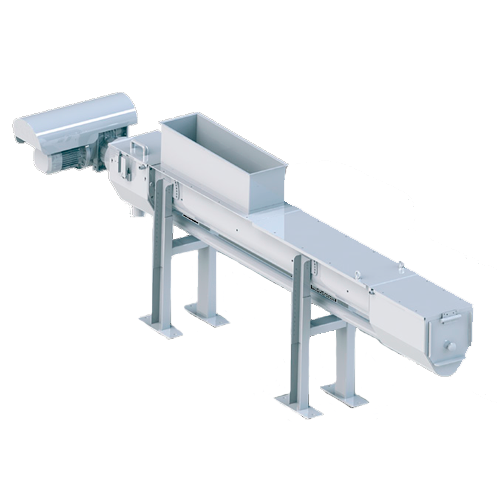 COMPACTOR SCREW
The shaftless compactor screw is a machine that performs three
functions, thus comprising: Drainage zone, Transport zone and
Compaction zone.
The drainage zone is located immediately before the entrance hopper, with the trusses being transported through the transport zone
towards the compaction zone. Thus allowing to obtain a reduction
in the volume of the grids up to 50%.
The machine is installed with an inclination of 5º to 30º.
FEATURES
Installed power – from 1.5 to 7.5 kW
Inlet flow – from 2 to 13 m3 / h
Length of transport zone – variable
Compaction force setting – Counterweight or pneumatic system
ADVANTAGES
No mechanical parts in contact with the product
Low maintenance and low initial investment
Washing system included, allowing a reduction of organic matter
in compacted solids
Fully closed machine, does not release odors