MULTI-DISK PRESS SCREW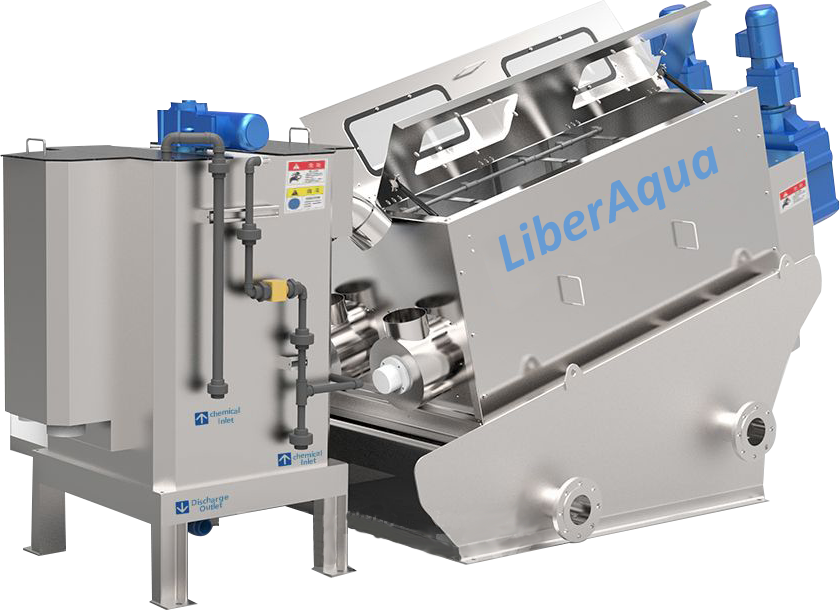 Main advantages:
Low energy consumption – 10 times less than a centrifuge for the same capacity;
Low maintenance costs More than two years without the need to replace any wear parts;
Low water consumption at low pressure (<1000l/ha2-3bar);
Good performance on oily sludges – practically the only machine able to dehydrate in continuous operation sludges with O&G.
Low noise level;
Low aerosol (odour) emission…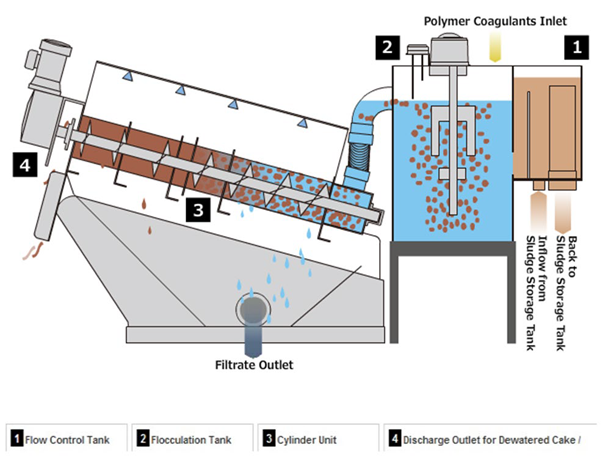 Screw Press Structure Principle:
Screw Sludge dehydrator Layers of spacers, fixed and free rings are secured in place by rods. The screw press inner diameter of the free rings are slightly smaller than the screw major diameter, laying on the screw crest & continuously moving up and down following the screw Press rotation, & creating multi disk screw press a self cleaning effect.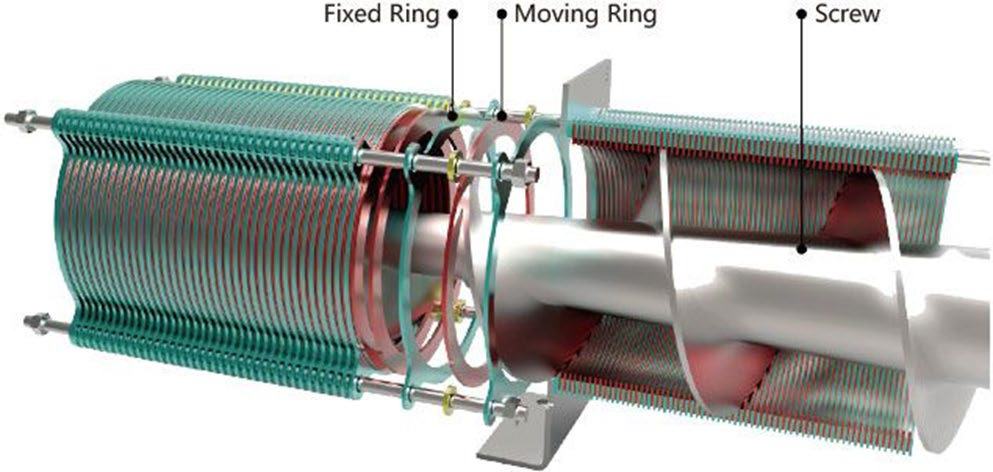 Clog-free Structure:
Dewatering press Moving rings are mobilized by the Screw Press to prevent clogging.
Sludge Dewatering Principle:
The screw Press pitch & the zone in between becomes smaller towards the end plate of sludge dewatering machine , which gives pressure to dewater the sludge.
Sludge Dewatering Zone:
Sludge Dewatering drum is comprised of sludge thickening interlaminated fixed rings and moving rings. Sludge Filtrate is discharged from the gaps between the rings and dewatering wastewater treatment.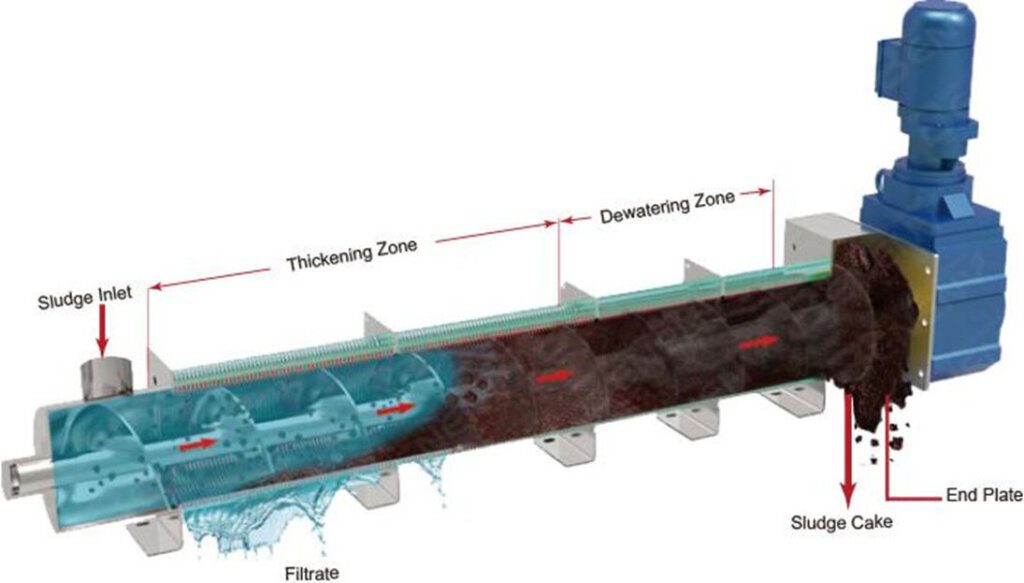 Comparison Chart: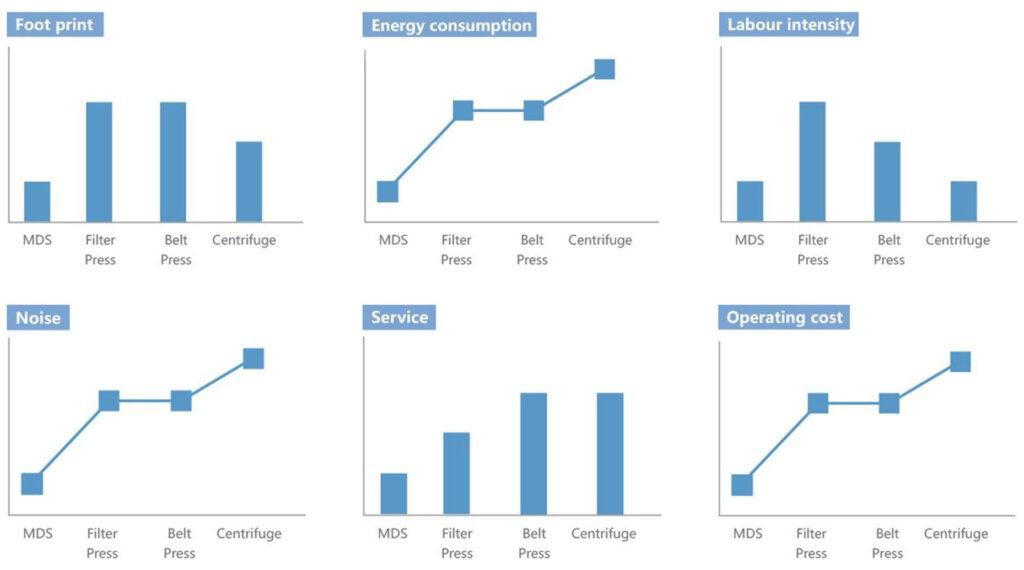 Specifications: