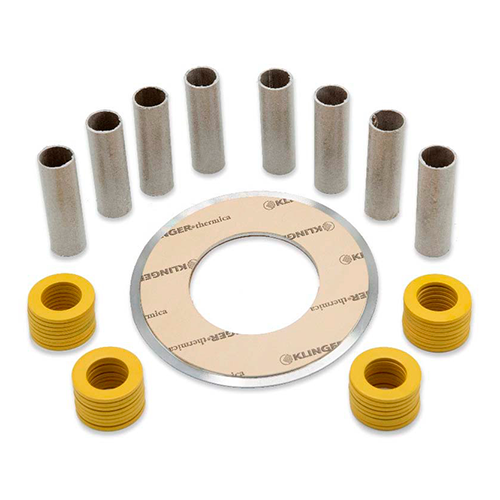 INSULATIONS SETS
Insulation sets are used to limit corrosion in pipeline systems. Where dissimilar metals are present, the sets remove the possibility of the system acting as a galvanic cell and reduce the risk of galvanic corrosion of the pipework.
FEATURES
Safe and reliable sealing
Suitable for high temperatures and pressures
For standard or custom made flanges
ADVANTAGES
Cathodically protected
Available in a range of configurations and materials.