OUR RANGE OF NON RESTRAINED PRODUCTS
KLINGER Non Restrained products are devices used to keep pipes and fittings from separating under thrust force.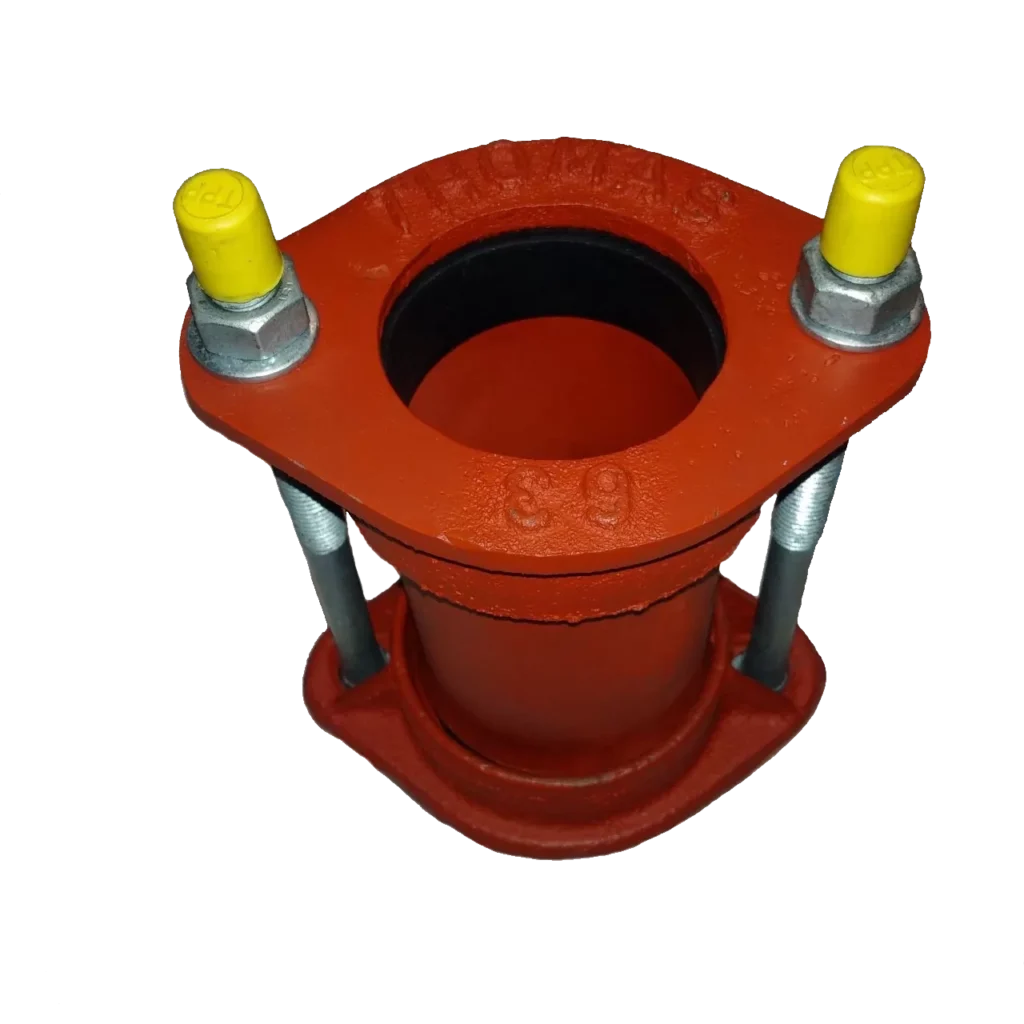 CORROSION PROTECTED DEDIFIT COUPLING
DediFit Couplings are designed specifically for quick and simple installation on PVC and/or steel pipe.
Dedicated Couplings for PVC/Steel Pipe
The limited & dedicated operating range ensures the couplings are tightened with only several turns of the nut.
The Range
DediFit Couplings are supplied in Red Oxide Primer or Fusion Bonded Epoxy corrosion protection. Sizes available include:
PVC 63 / 90 / 110 / 160 / 200 / 250 / 315 / 355 / 400mm.
STEEL 88.9 / 114.3 / 165-168 / 219 / 273 / 324 / 356 / 406mm.
All couplings are suitable for a 16 Bar Working Pressure.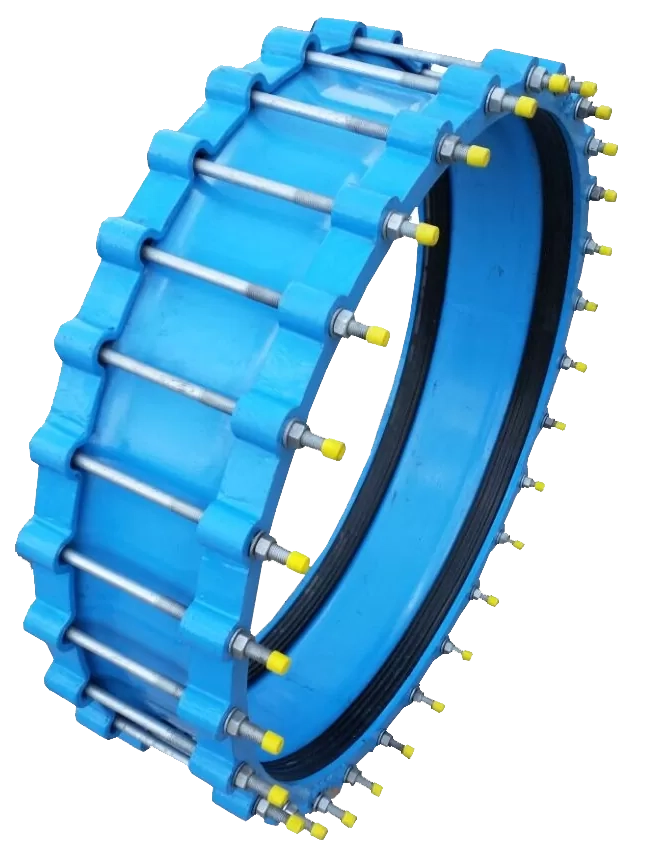 DEDICATED LARGE DIAMETER COUPLINGS AND ADAPTORS
KLINGER dedicated Large Diameter Couplings & Adaptor Products are ideal for accommodating misaligned pipes.
Designed for Flexibility
Designed to allow several degrees of pipeline angular deflection, simplifying the task of the design engineer & contractor.
Design Capability
With input from customers, products can be designed specifically to suit certain applications. Longer barrels, higher pressures, different coatings, special steels and specialized rubber compounds are some of the non-standard components added at design stage.
The Range
A comprehensive range is available from DN700 – 3000mm. Stepped couplings join pipes of different external diameters and flange adaptors can be supplied with flanges drilled to any national or international standard, or to a customers own detailed specification with pressure ratings up to 64bar.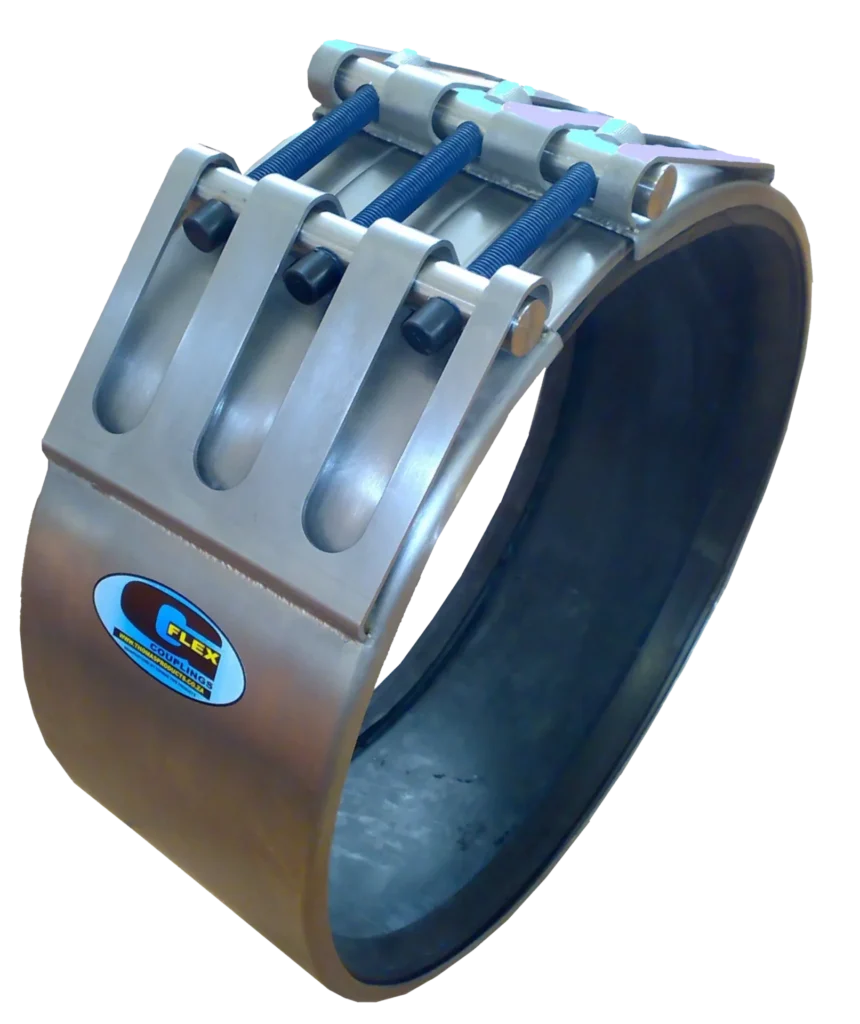 RUBBER LINED G-FLEX INSTALL COUPLING
G-Flex Install Couplings have a rubber seal which provides a tighter seal with increased pressure.
Flexibility
G-Flex Install Couplings are high performance couplings allowing pipe angular deflection, expansion and contraction
Superior Design
G-Flex Couplings are manufactured from full stainless steel offering superior corrosion protection. The entire internal surface of the coupling is rubber lined, enabling these products to be used for harsh pipeline contents. EPDM, NBR or specialized rubber compounds are available.
G-Flex Couplings utilize a 'self-energizing' rubber seal. As the pressure increases, the lip seals are pressed more tightly against the pipe surface. This makes the G-Flex the best possible means of connecting GRP pipes
The Range
G-Flex couplings are available from Stainless Steel from DN20mm – DN3000mm for virtually any pipe material.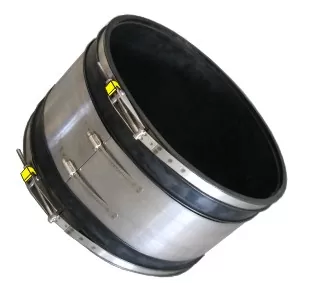 STAINLESS STEEL LOW PRESSURE RUBBER SEAL COUPLING
Low Pressure Couplings are dedicated couplings designed as simple, cost effective methods of joining large diameter Structured Wall Pipes (SWP) such as Weholite Pipe and Starway Pipe.
Flexibility
The Weholite Coupling can be used to join Weholite and other pipe materials of gravity fed pipelines not exceeding the recommended pressure rating, such as Concrete, GRP and steel pipe.
The Starway Coupling can only be used on Starway pipe.
Superior Design
LP Couplings are supplied complete and ready to install. They require no special skills or complicated tools to install. They are lightweight, cost effective solutions for joining large diameter SWP. Pipes can be cut on site and connected within minutes.
The full stainless steel construction and high quality EPDM rubber seal offer excellent corrosion resistance and extended life expectancy.
The Range
Weholite Couplings – DN280mm – DN3000mm
Starway Couplings – DN200mm – DN2200mm
Available in HDPE & Concrete materials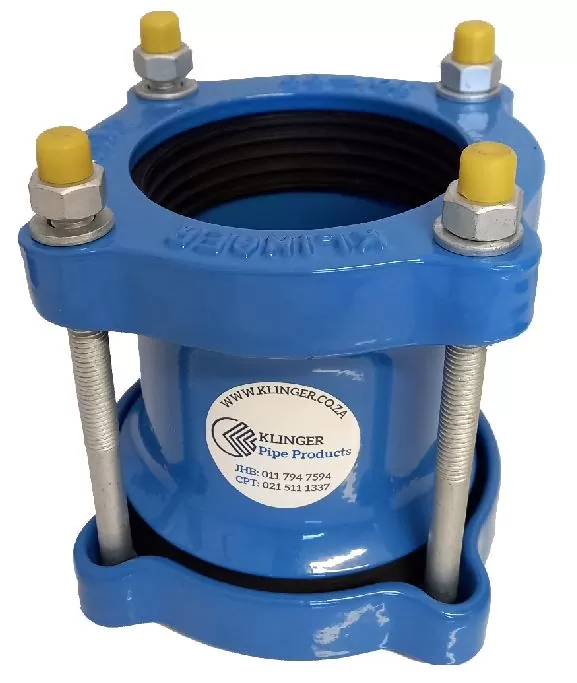 STAINLESS STEEL CUSTOMIZABLE COUPLINGS – UNIFIT
KLINGER Unifit universal pipe couplings are designed to accommodate plain ended pipes with different outside diameters.
Universal Wide Range Couplings & Adaptors
One fitting is able to connect a wide variety of pipe materials including steel, ductile iron, PVC, cast iron, GRP and asbestos cement pipes, amongst others. The range is designed and manufactured under a strict quality management system and the products meet the requirements of SANS 1808-2 of the South Africa Bureau of Standards. All products in the range have a test pressure of 24bar on water (9bar on gas) and are suitable for 16bar working pressure for water (6bar on gas). Higher pressures up to 64bar are available on request.
Specials
Longer barrels, higher pressures, different coatings, special stainless steels and specialized rubber compounds are some of the non-standard components available. We are able to design and manufacture special couplings according to customer requirements.
Extensive Range
An extensive range from DN15 mm – DN700mm exists for:
Couplings & Long Barrel Couplings
Universal Drilling & Steel Flange Adaptors
Step Couplings
End Caps and End Plugs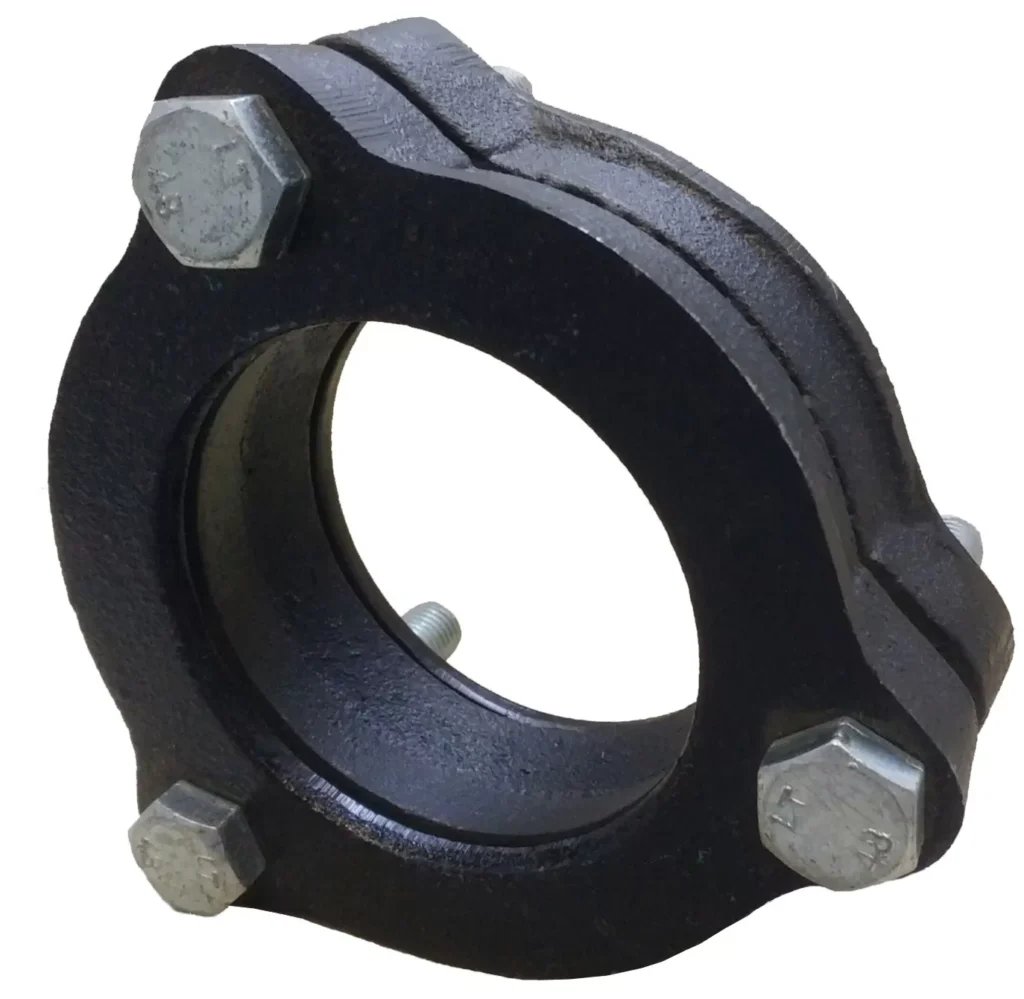 QUICK CONNECTION SHORT COLLAR COUPLINGS
Short Collar couplings are specific to Constant Outside Diameter (COD) Asbestos Cement (AC) pipe.
Corrosion Protection
Dedicated couplings used for quick connections of AC COD pipe.
Industry standard for this style of coupling is a Black Metal Etching Primer coating. The fasteners are electro-galvanized. Specialized coupling coatings such as FBE and Hot Dip Galvanizing are available on request.
Easy to Install
Short Collar couplings require a short amount of time to tighten the bolts when installing the couplings. Wide Range Unifit couplings can take a longer time to install as the coupling may be working at the bottom end of the working tolerance.
The Range
DN50 (69mm OD) – DN300mm (345mm OD) Short Collar couplings are standard, however, long Collar couplings are available on request.