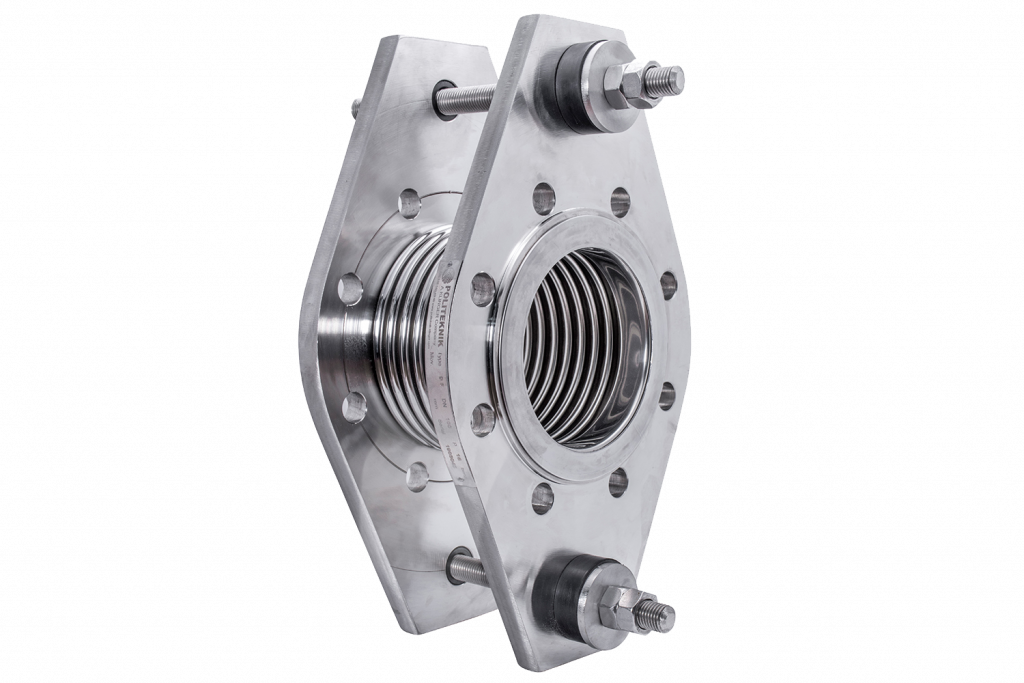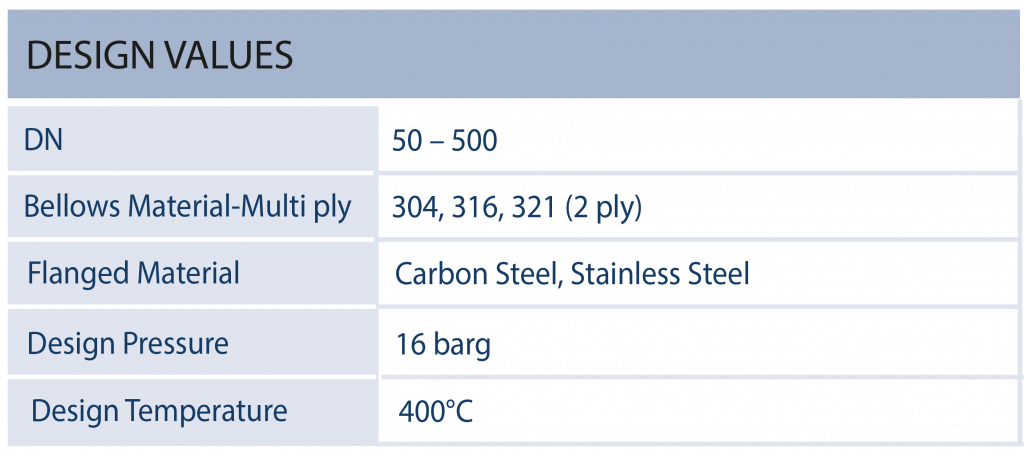 VIBRATION ABSORBERS
Metal expansion joints can also be used as vibration absorbers in systems. They are manufactured from thin, multi-layer bellows for excellent vibration absorbing capabilities. Multi-layer bellows help to dampen high frequency and low amplitude vibrations. While vibration absorbers are mostly used with flanged connections, they can also be supplied with welded connections.
A very typical accessory with this type of expansion joint is a limit rod / tie-rod to restrain pressure thrust of bellows or limit excessive design movements.
Metal expansion joints is an excellent choice for absorbing vibrations where temperatures or pressures are too high for rubber expansion joints. Rubber washers can be used to reduce noise.
Applications of Vibration Absorbers
Pumps (suction or discharge)
Rotating machinery and equipment
Engines
Exhaust applications
Shipbuilding industry