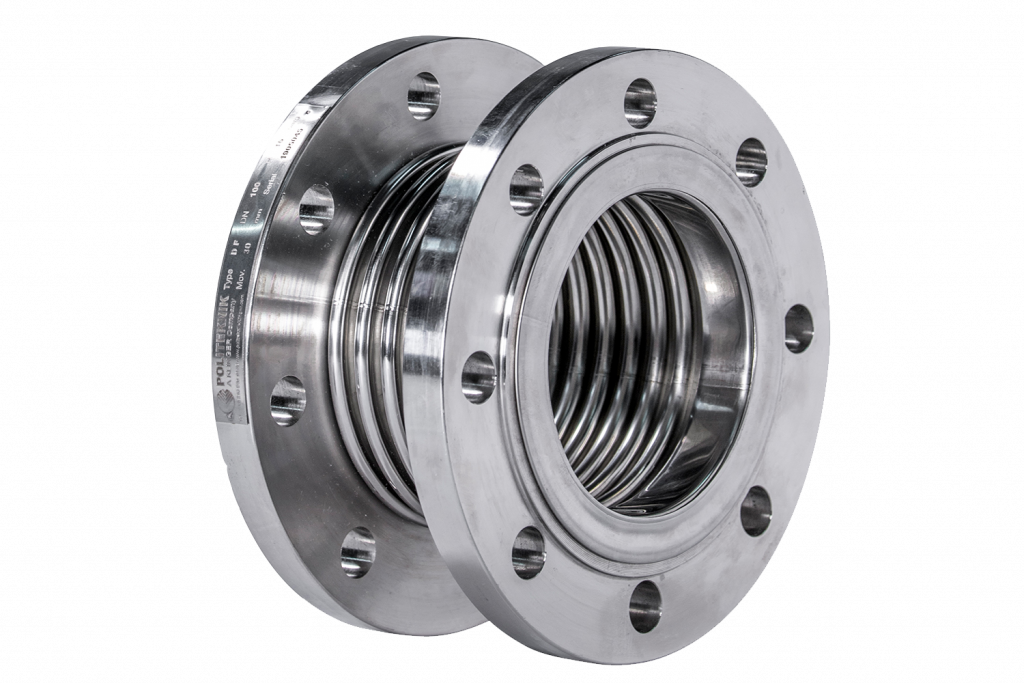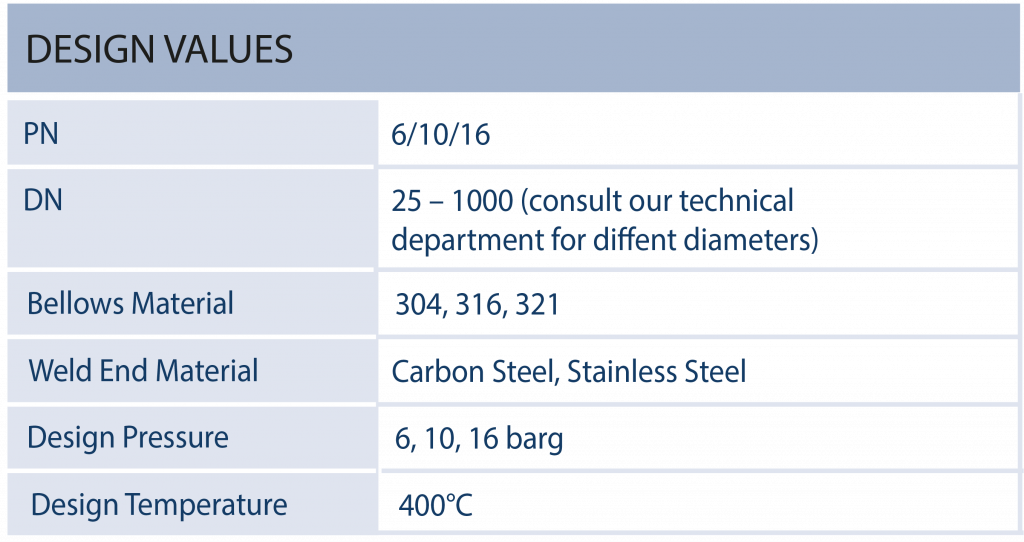 FLOATING FLANGED
Floating flanged expansion joints are equipped with carbon steel or stainless steel flanges (EN, ASME or as requested). It absorbs mainly axial movements with possibility of some lateral movements.
Even though they can absorb movements in any direction, this type is mainly used for axial movements. If lateral movement is requested, a universal type may be more suitable. These type of expansion joints can be supplied with limit rod, liners, covers, rods, hinges or gimbals.
Available for exhaust gas, liquid medium and steam. Bellows are calculated following latest EJMA standards. Also, floating flange type expansion joints may have a double bellows which are designed for absorbing the higher lateral movements.
ADVANTAGES
Quick connection
Easy installation without need centering
Easily replaced
Carbon steel flange is protected from media via bellows
APPLICATIONS
Hot and cold water pipelines
District heating pipelines
Steam pipelines
Ship building and exhaust systems
Geothermal water application
Process based fluids