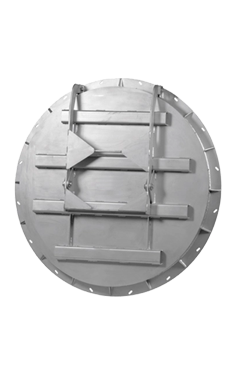 COMPORTA DE RETENÇÃO CIRCULAR E RECTÂNGULAR
Conduto forçado de portão de batente
Portão de retenção para montagem em parede ou flangeado, destinado a evitar refluxo e comumente instalado no final de uma linha, como válvula de retenção.
Carbon or stainless steel fabricated construction, with tight sealing by means of an elastomer seal.
Available in a wide range of dimensions and for many different pressure heads.
May include a counterweight for adjustment and control of the opening.
DATA SHEET (pdf)