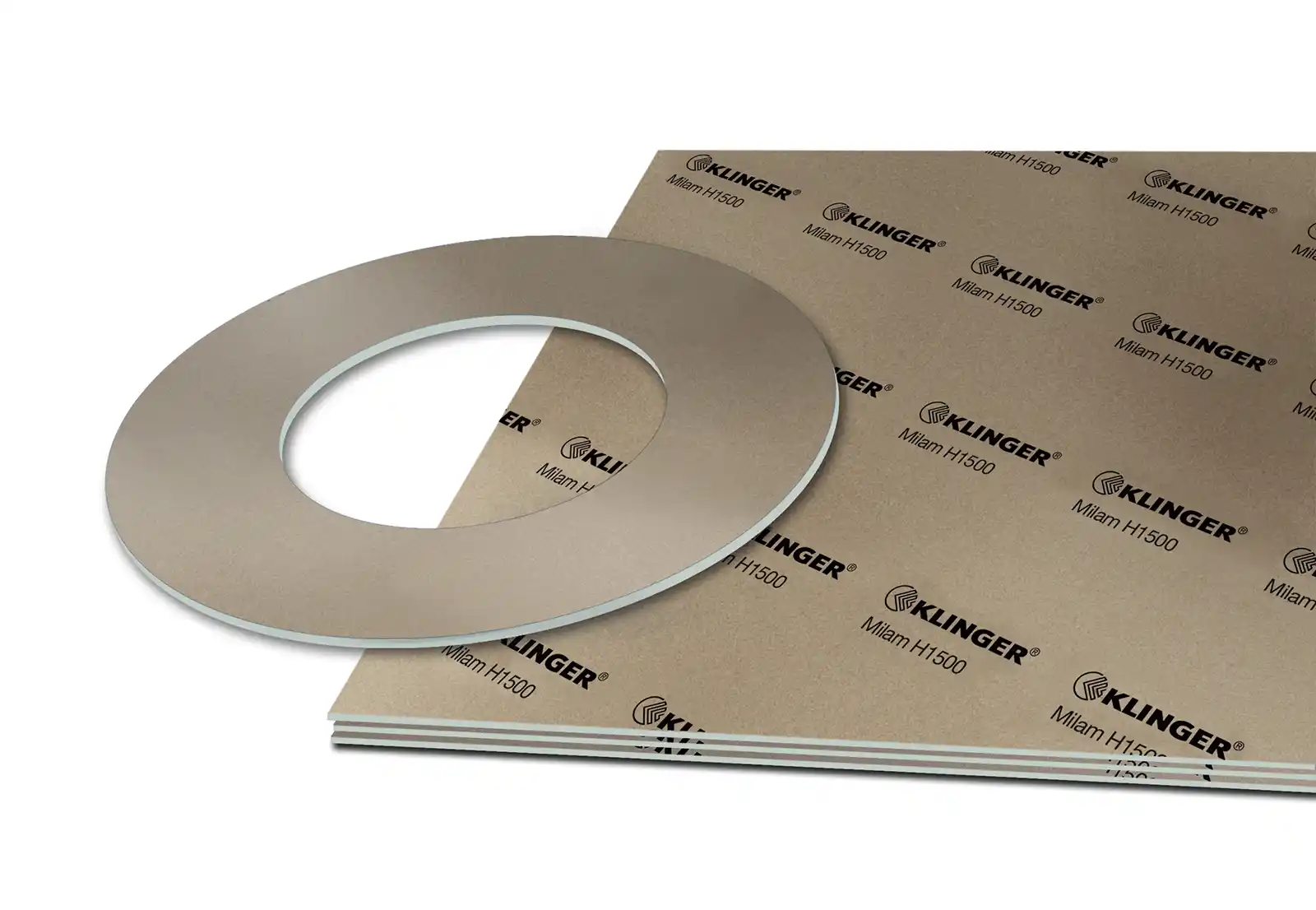 KLINGER® MILAM PSS (MICA)
KLINGER®milam PSS engineered for highly demanding operating conditions.
Featuring a high-temperature Mica-based material with perforated stainless steel reinforcement, KLINGER® milam PSS gaskets are specifically designed for hot, dry gas applications at up to 900 °C and 5 bar.
Their outstanding chemical resistance also makes them suitable for a wide range of other applications. This product is also available as Milam H, a high-quality homogeneous mica sheet.
FEATURES
Basis composition: Mica-based sealing material with a perforated 0.1 mm thick stainless steel reinforcement.
Color: Brown
Certificates: German Lloyd
Sheet size: 1000 x 1200 mm
Thickness: PSS 130 = 1,3mm, PSS 200 = 2.0mm, PSS 300 = 3.2mm
Tolerances: Thickness: +/- 10%; Length: +/- 5 mm; Width: +/- 5 mm
TECHNICAL DATA – Typical values for a thickness of 2.0 mm