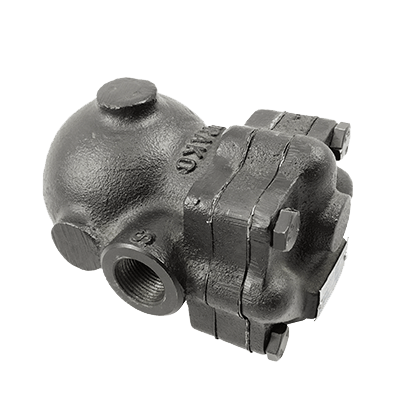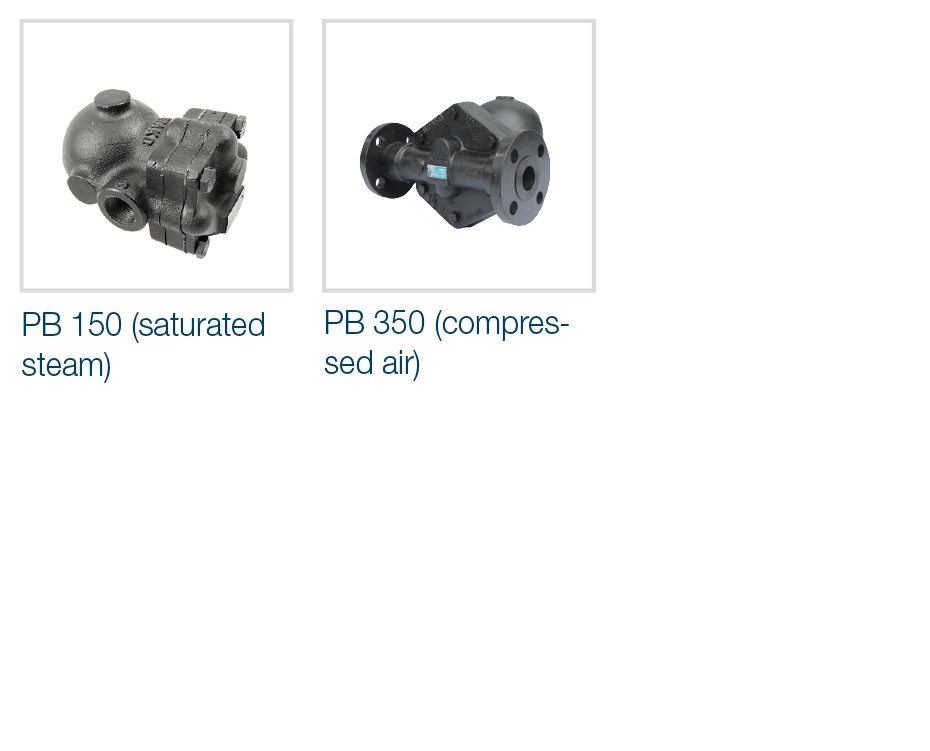 BALL FLOAT
STEAM TRAP
The ball float steam trap line is a cost effective option for condensate drainage in heating equipment for low pressure steam such as heat exchangers, streamers, liners, etc. It allows easy and low cost maintenance and has the bi-metallic thermostatic air eliminator as standard, which assures efficiency and durability.
MATERIALS
Body and Cover DN ½ '' and ¾ '': Cast iron ASTM A 126 – B;
Body and Tampa DN 1 '', 1.½" and 2": Cast iron GGG-40;
Float: AISI 304;
Plug: AISI 440 C;
Thermostatic Element: GB14.
CONNECTIONS
NPT Thread, BSPT DN ½'', ¾'', and 1''.
ANSI B16.5 Class Flange 150# DN 1'', 1.½" and 2".
Flange ANSI B16.5 Class 125# and 250# DN 1'', 1.½" and 2".
OTHER SOLD MODELS (Armstrong Line)
F&T A / AI series, AIC series, JD / KD series, LS / MS series, ICS series, L / M series, FT / FF 4000 series.
Materials: Cast iron, Carbon and stainless steel.
Pressure up to 32 20 bar. Flow up to 127,000 kg / h available with LS & MS Series Ultra-Capacity.

DATA SHEET (pdf)